STAFF - Faculty of Management Sciences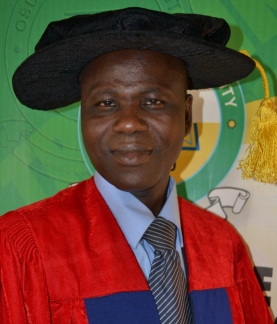 Prof. D.I. Akintayo, B.Sc (Hons) (U.I), M.Sc (Jos), Ph.D (Uniport)
Dean, Faculty of Management Sciences
Email: pastordayoakin@yahoo.com
Professor Akintayo Dayo Idowu is currently the Dean, Faculty of Management Sciences. He was born four decades ago at Odeomu township in Ayedaade Local Government Area of Osun State. He attended Community Grammar School. Ayetoro Tonkere between 1981-1985, where he obtained O/Level School Certificate with distinction.
He further attended the then Oyo State College of Arts and Sciences (now Osun State College of Sciences), Ile-Ife between 1986-1988, where he obtained Advanced Level WAEC Certificate. He further his education to the University of Ibadan, Ibadan, where he obtained B.Ed English Studies certificate with Second Class Upper Division between 1989-1992.
He served his nation between 1992-1993 through the NYSC programme where he served as the Corps Liaison Officer in Enugu State. He got the award as the best Corper of the year. He advanced in his education by obtaining Academic Master Degree certificate in Social Welfare between 1994-1995 at the University of Ibadan, Ibadan. He enrolled for Doctor of Philosophy (PhD) at the University of Ibadan, Ibadan in 1997. He completed his PhD Degree programme in year 2000 with specialization in Industrial Relations and Human Resource Management.
He further bagged his Bachelor of Theology (BTh) and Master of Theology (MTh) at the Christian Theological Seminary, Ibadan, between 1995-1996 and 2001-2002 respectively. He registered for post Doctoral master degree in Managerial Psychology, at the University of Ibadan, Ibadan, between 2002-2004. He joined the service of Olabisi In a banjo University Ago-Iwoye in Year 2002 as a Research Fellow II. As a result of his outstanding research outputs, he was regraded to the grade level of Research Fellow I in year 2003.
He was promoted to the position of Senior Research Fellow in year 2006. In year 2009, he was employed as an Associate Professor of Human Resources Management by Osun State University, Osogbo. Thus he became the pioneer acting Head of Department of Human Resource Management at Okuku Campus. He got. his Professorial Chair in Osun State University, Osogbo in year 2012. He is currently the Head of Okuku campus of Osun State University.
Professor AkIntayo has attended some local, National and International Conferences. He has published over Sixty journal articles in both local, National and International reputable refereed journals. He is gainfully married and blessed with children. He is currently the Dean. Faculty of Management Sciences and the Head of Okuku Campus. He has taught courses at both Diploma, Undergraduate and Postgraduate levels in the University.
---
KAYODE Comfort Adeyinka
Administrative Officer II
HRD 105, Okuku Campus
Email:
• I am KAYODE Comfort Adeyinka, a native of Ilesa, in Ilesa East Local Government of Osun State. I am 47 years old and married with two (2) children.
• I have a Bachelor Degree in Industrial Relations and Personnel Management (IRPM) from Osun State University in the year 2012 with Second Class Upper Division.
• I assumed duty at Osun State University on 22nd October, 2007 as a Senior Typist. I responded to an Internal advertisement by the University and was appointed as Administrative Officer II on January 3, 2016.
• I am the Faculty Officer in the Faculty of Management Sciences. I am a member of Association of University Administrators (AUA), and Association of Nigerian Universities Professional Administrators (ANUPA). I have attended several National and International Conference.
Collecting, Analysing and Interpreting data for use by Senior Officers.
b. Making submissions and preparing draft letters/memorandum on specific matters.
c. Preparing draft minutes/reports of meetings.
e. Serving as a Secretary to some Committees.
f. Student's registration
g. Processing of student's request to College Board
h. Welfare of students and staff of the Faculty
i. Dissemination of adequate information to the staff and students of the Faculty
j. Any other official assignment as directed by the Dean of the Faculty and the College Secretary as it arise in the day-to-day activities.
---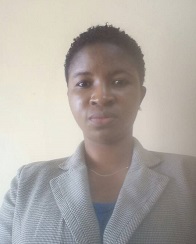 ADEGUNNA Oluwakemi
Administrative Officer II
MSS112
Email:
I am ADEGUNNA, Oluwakemi Dorcas, a 33-year-old woman. I am a native of Iragbiji, Boripe Local Government, Osun State. I am married and blessed with three children.
I have a Bachelor of Arts in English Education, University of Uyo,Uyo, in 2010 with Second Class Lower Division.
I am a pioneer staff who assumed duty on 22nd October,2007 as a Clerical Officer and was given a new appointment as an Administrative Officer on 3rd January,2016 till date.

Job Description
Filing and Documentation of Students' Files and Records at the COllege Office
Filing and Documentation of Staff Records
Scanning and Documentation of College documents at the Academic Affairs Units for COPDD, Business Committee of Senate and Senate processing.
Servicing of meetings of College Academic Board, Board of Studies and Review Panel.
Administrative Officer assisting in the College Students' Disciplinary Committee
Administrative Officer assisting in the College Examination Malpractice Committee.
Minutes writing and Record keeping.