Professor Wale Oladipo - Pro-Chancellor and Chairman of Council, Osun State University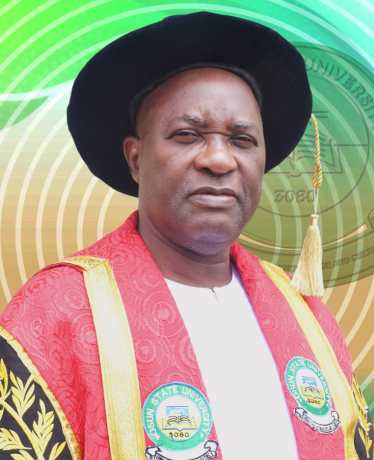 The Pro-Chancellor and Chairman of the Governing Council of Osun State University, Abiodun Adewale Oladipo, is a Professor of Nuclear Chemistry at the Centre for Energy Research and Development (CERD), Obafemi Awolowo University, Ile Ife, Nigeria. He is a scientist of international repute and impact. He is a seasoned academician, administrator and politician who has contributed immensely to existing knowledge and social economic development of Nigeria.
Born on January 1st, 1958 at Ile-Ife, Nigeria, Professor Wale Oladipo was educated both in Nigeria and France. He attended St. John's Catholic Grammar School, Ile-Ife from 1972 to 1976 where he obtained Grade 1 in the West African Senior Certificate Examination. He excelled tremendously in sporting activities and was the school miler for 3 years. He proceeded to Obafemi Awolowo University (formerly University of Ife), Ile-Ife for his bachelor's degree, and graduated with a Second Class (Upper Division) in Chemistry (Education) in 1981.
He then proceeded to the Universite Claude Bernard, Lyon I, Villeurbanne, France where he obtained an MPhil and PhD in Analytical Chemistry (Nuclear Techniques) in 1984 and 1988 respectively. He rose to the enviable rank of a Research Professor in 2005 at the prestigious and internationally acclaimed Centre for Energy Research and Development (CERD) located at the Obafemi Awolowo University, Ile Ife, Nigeria.
He has more than three decades of experience within the University System as a distinguished scholar and academician and later became a Senior Research Fellow in CERD in 1993. He served in various capacities prominent among which are: Head of Division, Environmental and Earth Sciences, CERD, OAU. Member, Academic Board, CERD, OAU, Elected Member, Governing Board, CERD, OAU and Chairman, Committee of Heads of Divisions, CERD. He has over 30 publications in internationally acclaimed journals and is a major speaker at many local and international conferences. He pioneered several achievements in nuclear chemistry notable among which are: "the use of Cryogenically Produced Heavy Cluster ions of Hydrogen in the Study of Plasma Desorption Mass Spectrometry", "Micro PDMS study of Complicated Patterns Deposited on Conducting Substrates with Lateral Resolutions of Less Than 10 microns", "Establishment of a fully Automated AAS Laboratory with Graphite Atomization and Cold Vapour Hg Detection Option".
He has taught several courses in Nuclear and Radiochemistry, Analytical Chemistry and Instrumentation at both undergraduate and graduate levels in the University.
Outside of the University sustem, Professor Oladipo had served in various capacities notable among which are Nominee Director, Odu'a Investment Company Ltd, 1992; Part-time Member, Osun State Sports Council, 1998 to 1999; Part-time Member; Osun State Local Govt. Service Commission, Feb. 2000 to 2002; Member, Ife Development Board, April 2003 to Date. He was one of the six delegates from Osun State to the National Political Reform Conference, NPRC, Abuja, between February and July 2005, and was also a Member, NPRC Committee on Social Infrastructure (Energy, Transportation and ICT) for National Development and Integration betwen March and May, 2005.
He was Part-time Chairman of Board, Citizenship and Leadership Training Centre, Abuja, between 2005 and 2007. In 2008, he brought in his wealth of experience as a seasoned academician and administrator to be the Chairman, Osun State Universal Basic Education Board (SUBEB), a position he held from June 6, 2008 to November 26, 2010. During this period, there was an unprecedented transformation in the educational sector in terms of ICT Development, viable feeding programs for school children, among others. He also served as Chairman of the Governing Board of the Federal Neuropsychiatric Hospital, Yaba from 2009 to 2011. Thus it came as no surprise when in July 2013, he was nominated by the extra ordinary south west congress of the PDP in Ibadan as the National Secretary of the Peoples Democratic Party (PDP). A position he held from September 30, 2013 till he was eventually elected for a substantive 4 year tenure on December 11, 2014 at the Party's Special National Convention held in Abuja.
Professor Adewale Oladipo is happily married to Mrs. Ikeade Omowumi Oladipo and the union is blessed with 3 children, 2 grandchildren and still counting. He enjoys reading, jogging and is always ready for an intellectual debate in French, English and his musical Ife dialect of the Yoruba language.