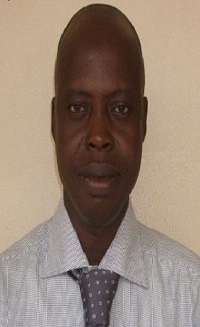 Dr. FASASI, Kamilu Ayo
Ag. Director
Room 119/120, Admin. Building, Main Campus

Email:

Dr K. A. Fasasi, is a senior Lecturer assigned to Head, Directorate of
Students' Industrial Work Experience Scheme. He was seconded from
Department of Biological Sciences of Osun State University.
---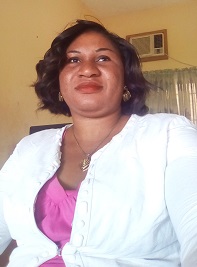 FAYEMI, Titilayo Eniola
Confidential Secretary II
Room 120, Admin. Building, Main Campus
I was born on the 8th June, 1982 to the family of Major and Mrs. OGUNTOYINBO, am a native of Olorunda Local Government, Osun State and I got married to FAYEMI, Babajide with a beautiful son. I finished my Primary School in the year 1995; also I finished my secondary school in the year 2001 both in Lagos State. I graduated from Osun State Polytechnic, Iree (Both my ND and HND 2003-2009). Presently am undergoing a Degree Programme with Osun State University, Okuku Campus.
JOB DESCRIPTION
. Filing and arranging documents manually and electronically for easy access.
2. Receive and dispatch of mails manually or electronically.
3. Make reference to letters or mails received
4. Type and produce document required by my boss.
5. Managing projects involving secretarial tasks for my boss.
6. And any other work assign to me from time to time by my boss.
---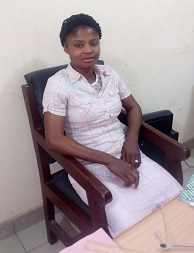 OGUNDIPE, Oluwabunmi Theresa
Head Office Assistant
Room 120, Admin. Building, Main Campus
My name is Ogundipe, Oluwabunmi Theresa, I am a native of Aye, Ejigbo Local Government, Osun State. I was born in 14th September, 1982. I working with Osun State University, Osogbo at SIWES Unit. Am a holder of both Primary and Secondary School Certificate both in Osun State.

JOB DESCRIPTION
Receiving, Recording and dispatching of incoming and out-going mails.
Filing and arranging of documents.
Collating document in manually.