Staff - Faculty of Clinical Sciences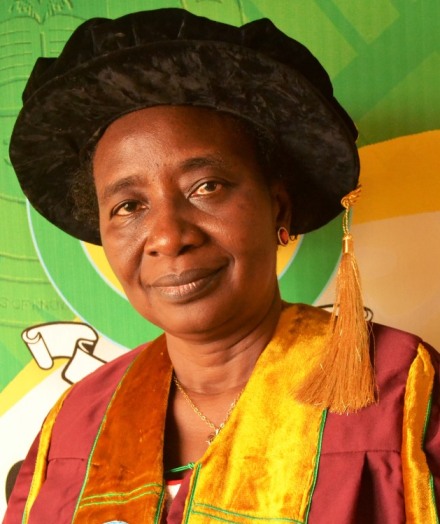 Prof. Akinwusi Patience Olayinka
Dean, Faculty of Clinical Sciences
Dean's Office, Faculty of Clinical Sciences
Email:
She has B.Sc (Hons) Health-Sciences 1980, MBCHB 1983 (both from the University of Ife, now Obafemi Awolowo University Ile- Ife), FWACP Oct 1993, FAHA 2015, FESC 2016. She worked as Medical officer/ Consultant physician/ Cardiologist with Oyo/ Osun State Hospitals Management Board and as a Resident Doctor with OAUTHC, Ife at various times; LAUTECH (2001-2010), served there as Ag Dean and Provost CHS and Osun State University (2010 till date). Has 2 TETFund grants.
Teaching-Physiology Courses. Research-> 60 publications, others on-going. Service – Dean, Faculty of Clinical Sciences, Senate representative in Council till 25/06/2017, Chairman, University Staff Disciplinary Committee, Advocate for good Cardiovascular Health, Chairman Health Research Ethics Committee, Editorial board member of Uniosun Journal of Sciences and Research Journal of Health-Sciences. External examiner to OAU, Examiner West African College of Physicians, Reviewer to many local and international Journals.
Has over 60 publications in the areas of Extensive use of echocardiography to detect the pattern of anatomic and functional changes in hypertensive Nigerians, relationship of these changes to their exercise capacity using six minute walk test, bicycle ergometer or treadmill.Pattern of cardiovascular function and Electrocardiographic changes in normal pregnancy in Nigerians and during oesophagogastroduodenoscopy. Also on Cardiovascular epidemiology and chronic Non-Communicable Disease Prevention. Has 2 ongoing TETFund Research Grants....
---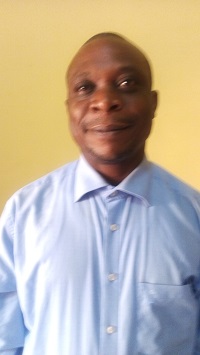 OGUNLEYE Seun Abiodun
Administrative Officer II
Faculty Office, Faculty of Clinical Sciences
Email:
My name is Ogunleye Seun Abiodun, an Administrative Officer II and the Faculty Officer ,Faculty of Clinical Sciences in the College of Health Sciences Osun State University , Osogbo Campus. I am a native of Ada , Boripe Local Government Area, Osun State, Nigeria. I attended Osun State Polytechnic Iree between 1998 and 2001 and I obtained Diploma in Science Laboratory Technology in 2001. I obtained Bachelor of Science in Biology Education (BSc. Ed.) from University of Uyo Akwa -ibom state , Nigeria, in 2010. I am married with children.
I am the Faculty Officer of the Faculty of Clinical Sciences .I serve as secretary to all University Statutory committees of the Faculty such as Faculty Academic Board , Faculty Board of Examiners, Faculty Research Committee , Faculty Recruitment Committee and Faculty Review Panels and all addhock committees as the case may be . I also see to day to day running of the Faculty. I do clearance for newly admitted students and opening of the student's Portal. I carry out registration of students ,opening of files and signing of student's registration documents. As part of my function, I process students and staff requests to the College Board for consideration and for further processing . I also serve as a member of Congregation in the University. I perform function in the student's Matriculation and Convocation ceremonies. I also pass information to both students and staff members in the Faculty through letters, memorandum, messages e.t.c . I work with the Dean of the Faculty and collaborate with the College Secretary .I am always in attendance at the College Meetings.
---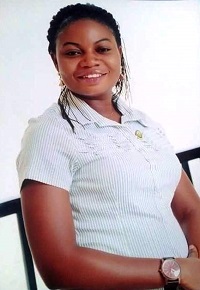 Amosun Omolara Christianah
Confidential Secretary I
TETFUND, Building
Email:
My name is Amosun Omolara Christianah, a Confidential Secretary I in the Faculty of Clinical Sciences in the College of Health Sciences. I was born on the 25th May, 1979 in Modakeke, Ife-East Area, Osun State. I attended St. Stephen's 'A' Primary School from 1985 to 1991. I also attended Our Lady's Girls High School from 1991 to 1997. I later went to Osun State Polytechnic for my National Diploma in Secretarial Studies in the year 2001 to 2003 and Higher National Diploma in Secretarial Administration in the year 2005 to 2007 in the same Institution. I got Secretarial Appointment in Osun State University on the 16th March, 2010 as Confidential Secretary III and was posted to the Office of the Vice-Chancellor. I was later transfer to the Council Affairs Unit in May, 2015 and from there to the Office of the Dean, Faculty of Clinical Sciences in August, 2015 till date.
My Job Descriptions as a Confidential Secretary in Osun State University since I assumed duty are as follows:
 Receiving and sending out of mails
 Taking of Minute of Meeting
 Typing of Documents
 Assist in effective performance of protocol during Faculty Lecture and other activities in the Faculty.
 Assist in effective performance of protocol in the office of the Vice-Chancellor
 Assist in typing of Compilation of Senate Digest of the University
 Assist in effective performance of protocol during Council Meeting and other related meetings in the Council Affairs unit
 Performs other duties as may be assigned by the Dean, FCS, DR, (Council Affairs) and Deputy Registrar (Vice-Chancellor Office) during my working with them.etc.