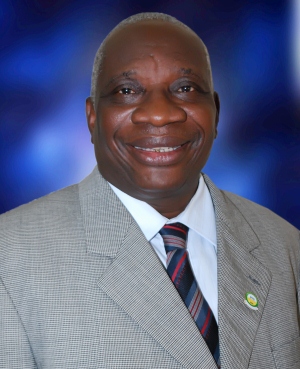 Mr. Ajibola Maxwell OYINLOYE B.Sc, M.L.S.
Email:
The University Librarian of Osun State University, is Mr. Ajibola Maxwell Oyinloye, a native of Ilesa in Osun State, was born on 15 August, 1956. He attended the Usman Dan Fodio University, Sokoto (formerly University of Sokoto) and came out with B.Sc. (Hons.) Physics Second Class, Upper Division and also has M.L.S from the University of Ibadan in 1985.
He started his working career in Lagos State University as Serials Librarian in 1986; Head, Collection Development in 1992; Head, Readers' Services in 1993; Collection Development Librarian in 1997; Head, Technical Services in 2000. He also teaches and coordinates GNS 101 (Use of Library). He was the Library Representative and Member on Faculty Boards of Science, Engineering, General Studies and LASU-NUNNet (Nigerian Universities Network) Committee. From 1999 to 2001, he was the Secretary to the Lagos State Distribution Committee of the Book Aid International.
He joined the Federal Polytechnic, Offa and was the Polytechnic Librarian from 2001 to 2011.
He belongs to many professional associations: He is a member of Nigerian Librarian Association (Chartered); member of Academic and Research Libraries; member of Information Technology Group; member of Dev-Net-Development Network and a certified member of Librarian Registration Council of Nigeria.
Mr. Oyinloye is an external assessor to many Nigerian Polytechnics. He is listed in African Expert Database on Library and Information Science: Dominican University, USA; a resource person to the National Board for Technical Education (NBTE) for Polytechnic Accreditation Exercise, Resource Inspection/Re-accreditation and Curriculum Development (ND and HND – Library & Information Science). He is the Editorial Assistant for Directions in Library and Information Science.
Mr. Oyinloye has attended many conferences. He has many scholarly publications. He has over thirty four publications in local and international journals. He is happily married and blessed with children.