STAFF - Faculty of Basic Medical Sciences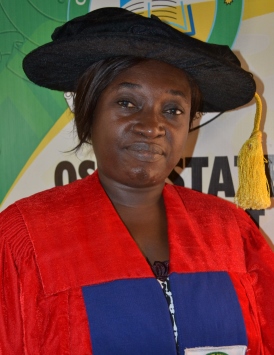 Dr. Michaeline Asuquo Isawumi
Acting Dean, Faculty of Basic Medical Sciences
Email:
Dr. Michaeline Asuquo Isawumi received her MBBCh degree from University of Calabar in 1989, MSc Community Eye Health 2002 from University College London, Fellows Nigeria Post graduate Medical College 2003, Fellows West African College of Surgeons 2004, Fellow International College of Surgeons 2007. This was followed by subspecialty fellowship in Pediatric Ophthalmology and Strabismus obtained from L V Prasad Eye Institute, Hyderabad, India 2009. She is currently an Associate Professor. She has been the Acting Head of Department of Surgery since 2012, and the Acting Dean of the Faculty of Basic Medical Sciences in 2012- 2014, and 2015 to date.
International Professional Society Memberships: World Society for Paediatric Ophthalmology and Strabismus(WSPOS) 2015, American Academy of Ophthalmology (AAO) 2017, American Academy of Pediatric Ophthalmology and Strabismus ( AAPOS)2017)
Attended many local and international conferences where she presented papers
Grants and Scholarship Awarded:
• DFID (Common Wealth Scholarship) for MSc-CEH , University College London. 2001-2002
• Orbis Fellowship for the Sub-specialty training in Paediatric Ophthalmology & Strabismus. LV Prasad Eye Institute, India in 2009
• WHO/Lions Club Foundation International grant for Prevention of Childhood Blindness, Osogbo Satellite centre 2012- 2014
• World Ophthalmology Congress 2014 Travel grant for selected abstract presentation
• TETFund research grant for control and prevention of blindness in rural communities of Osun State 2015
• Travel grant award recipient of the joint American Academy of Pediatric Ophthalmology and Strabismus(AAPOS) and Paediatric Ophthalmology Society of India(SPOSI) conference at Jaipur, India, December 2016.
Research Achievements:
• Proposed a mechanism of resolution of congenital eversion of the lid by osmosis using hypertonic saline
• Discovering that some school children who are blind and others with low vision who were supposed to be in special schools could not be properly advised by both teachers and parents because of ignorance
• Establishing the need to take proper precaution as well as applying universal precaution in preparing an eye patient for surgery because of the prevalence of HIV positivity among our patients
• First to publish an article on the 'effect of bee sting on the eye in Africa '
• First to publish an article on 'Child abuse and the Eye in an African population'
Scientific Contributions:
• Published papers on paediatric ophthalmology, general ophthalmology, and strabismus
• Published papers in general medicine
. Published over 30 journal articles, abstracts and conference proceeding
JOB DESCRIPTION
a. She chairs the departmental meetings, the Faculty academic board and faculty board of examiners meetings.
b. Attends senate meetings and appointment and promotion committees member where decisions are taken for the welfare of the staff and students
c. Member of Committee of Provost, Deans and Directors.- Take decisions on the progress of academic and administration of the university as well of the progress of students
d. Carries out regular free eye screening and surgical eye camps in communities, schools and churches within and outside Osun State .
e. A volunteer consultant Ophthalmologist at the state Specialist Hospital, Osogbo
f. She is a Reviewer for many local and international academic journals
g. Exhibition of academic leadership
---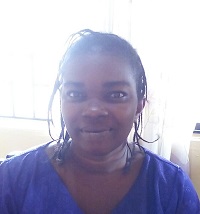 Adesanya, Agnes A.
Faculty Officer
Faculty Office, Basic Medical Sciences
Email:
I Mrs Adesanya, Agnes graduated from University of Ado Ekiti, Ekiti State, now Ekiti State University, Ado Ekiti, from the Department of Business Administration, B.Sc Hons Second class (Lower Division), 2003
I gained employment to Osun State University, Osogbo in the year 2007 as a pioneer Staff I worked as a Clerical Officer.
In 2015 I became an Administrative Officer, through advertisement. I am presently the Faculty Officer in the Faculty of Basic Medical Sciences, College of Health Sciences.
I am the secretary to all Faculty Statutory Meetings
I participate in the admission processes of the New Intake
I give notification letters to the graduands
---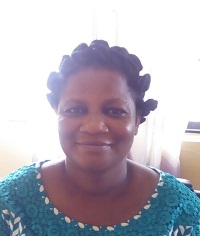 Olanrewaju Toyin Omonike
Confidential Secretary 1
Email:
I Mrs. Olanrewaju Toyin Omonike was born on 26th December, 1975 at Ede. I am a native of Ifon Osun in Orolu Local Government, Osun State.
I graduated from Federal Polytechnic, Ede Osun State, after my NYSC at Aiguobasimwin Benin City, Edo State. I worked at Ebunoluwa International School, Ofatedo from 2005 to 2010.
I was employed into Osun State University in March, 2010 at Ikire Campus, I was transferred to College of Science Engineering and Technology (SET) in 2013 and later transferred to Surgery Department.
I am presently the Confidential Secretary in the Faculty of Basic Medical Sciences, College of Health Sciences, Osogbo.
Provide Protocol Reception to the visitors
Keeping of correspondence, files etc. and performing other clerical works for the institution
Typing of letters, memos when the need arises
Taking minutes of meeting and dispatching of memos
Supervision of junior workers
Maintaining good human relation with colleagues