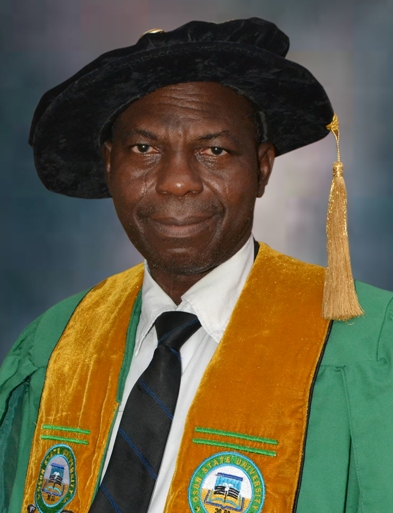 Mr. Gafar A. Adebayo SHITTU
Email:
The Registrar, SHITTU Gafar A. Adebayo was born in Osogbo, Olorunda Local Government, Osun State. He attended Oyo (now) Osun State College of Education, Ila-Orangun for his NCE programme between 1979 and 1982. He had his National Youth Service (NYSC) at the then Auchi Teachers College Auchi, Edo State between 1982 and 1983.
He taught briefly and proceeded to University of Ife, now Obafemi Awolowo University, Ile-Ife and graduated with B.Sc. (Hons.) Degree in Sociology and Anthropology in 1988. He proceeded for his Masters Degree in 1990 at Obafemi Awolowo University, Ile-Ife and had his Masters Degree in Public Administration in 1992.
Shittu was appointed into the services of the Osun State College of Education, Ila-Orangun as Administrative Officer I in 1993, he worked assiduously, got promotions steadily and was promoted to the position of Deputy Registrar in October, 2006.
He was appointed and assumed duty as a Principal Assistant Registrar in Osun State University, Osogbo on 22nd October, 2007 as one of the pioneer staff. He was the Pioneer Head of Academic Affairs Unit and the Pioneer Scheduled Officer in charge of Senate.
He was transferred to the Personnel Affairs Unit of the Registry in November, 2011. He served meritoriously in the Unit until he was appointed as the Acting Registrar on 22nd January, 2015 by Council of the University.
He has attended many International and Local Conferences from 2008 to date.
He is a member of Association of University Administrators, United Kingdom, Member, Nigerian Institute of Management and Member, Association of Nigerian University Professional Administrators (ANUPA).
He is married to Alhaja Risikat Motunrayo Shittu and blessed with children.