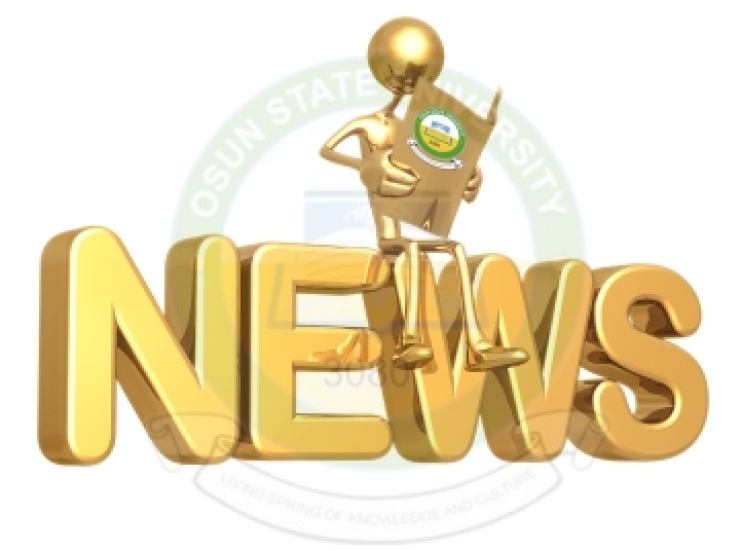 Read 1897 times
30 September 2023
In a significant stride towards global sustainability and achievement of the Sustainable Development Goal, and in line with the Vice-Chancellor's vision to create an institution of excellent researchers, a distinguished faculty member of the Civil Engineering Department of Osun State University, Dr. Murtadha Adekilekun Tijani, has secured a grant through the ACP-EU Development Minerals Programme.
The initiative, led by the Organisation of African, Caribbean and Pacific Group of States (OACPS), and generously financed by the European Union (EU), is implemented by the prestigious United Nations Development Programme (UNDP).
A statement released by the University's Public Relations Officer, Ademola Adesoji, on Saturday, 30th September, 2023, revealed this information, stating that Dr. Tijani has been chosen for a prestigious opportunity to conduct a scoping study on low-carbon materials, a pivotal aspect of sustainable development.
"This study will take place in Uganda and Cameroon, allowing for an enriching exchange of expertise and ideas. Dr. Tijani will also serve as a key resource person during workshops integral to this project. The primary aim of this €11 million Programme is to enhance the management of the mineral sector in the Africa, Caribbean, and Pacific Group of States."
Adesoji further said that the scoping study, titled "Low-carbon materials and circularity in mineral value chains," is set to take place from September 24 to October 11, 2023 and Dr. Tijani's role during this period will encompass engaging with stakeholders, partners, and fellow experts, with a focus on promoting sustainable practices within the mineral value chains.
Expressing his enthusiasm for this exceptional opportunity, Dr. Tijani affirmed, "This grant provides a unique platform to contribute to the global discourse on sustainable practices within the mineral industry. It is an honor to represent Osun State University in such a prestigious international endeavor."
The Vice-Chancellor, Osun State University, Professor 'Ayo Clement Adebooye while speaking on the grant, commended Dr. Murtadha Adekilekun Tijani on this remarkable achievement, which exemplifies the caliber and expertise of the University's faculty.
He said, "This grant reinforces our commitment to fostering academic excellence and promoting sustainable development on a global scale. The University wishes Dr. Tijani a productive and successful study, and is confident that his contributions will further elevate the institution's reputation in the academic and research spheres."