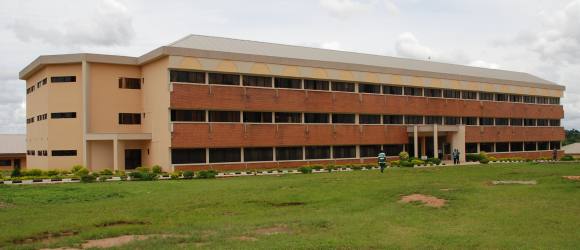 General Introduction
The College of Science, Engineering and Technology is one of the six Colleges that took off at the inception of the Osun State University and the 80th University in Nigeria. The College was established to cater for the needs of students in Science, Engineering and Technology, and in particular to offer teaching, research and community service in these areas. The vision, mission, philosophy and objectives of the College are in tandem with that of the University.
Philosophy
To continually respond to the changing imperatives in Science, Engineering and Technology and seek to raise men and women imbued with the requisite skill, knowledge and competencies in Science, Engineering and Technology, to be arrow heads of the socio-economic and technological development of Osun State in particular and Nigeria in general.
Mission
In a bid to achieve its mission, the College of Science, Engineering and Technology shall be firmly committed to offering students of widely varied ages, backgrounds, interests and needs, a broad range of educational opportunities and experiences in Science, Engineering and Technology which will enable them to function as productive members of the society

Location
The College is located at the main Campus of the University in Okebaale area of Osogbo, the State Capital Of Osun State. The College is currently having Six (6) Departments with students admitted into their programmes.

Research and Innovation
The Centre for Alternative Energies and Rural Technologies which was established by the University as one of the Centres of Excellence is housed in the College. The Centre focuses on developing appropriate and sustainable technologies that address contemporary needs of the society thus reducing poverty and enhancing the attainment of the nations Millennium Development Goals (MDGs). There are also other ongoing researches in basic and applied sciences being conducted by staff in the various Departments.