UNIOSUN LAW PROGRAMME IS DESIGNED TO EMPOWER 21ST CENTURY LAWYERS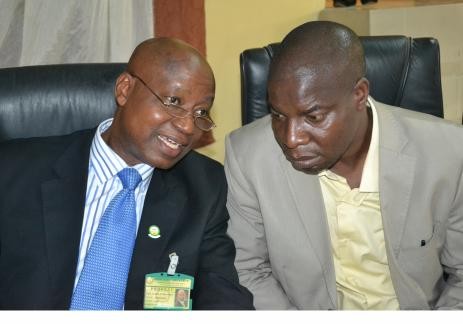 The Provost of the College of Law, Osun State University, Professor Olayiwola Oladele has stated that the University's law programme is designed to empower students to meet complex challenges, through transnational studies and multi-lingual ability.
Oladele, who recently won the 2013 TESLIM ELIAS Gold Medal Excellence Award, made this statement while welcoming notable dignitaries to the first College of Law lecture held at the Ifetedo Campus of the University on 6 June, 2013.
Oladele said: 'Osun State University recognises the fact that the world is now a global village where imaginary political, cultural and social and physical boundaries of countries, nations and societies have disappeared. Hence, the programme of the College is designed to make our law graduates practitioners and scholars with cutting-edge endowment and intellectual abilities.' He then advised the law students to make use of the various opportunities being made available to them.
At the ceremony were the Vice-Chancellor of the institution, Professor Bashiru Okesina, Provosts of Colleges, Deans of Faculties, Heads of Departments and senior officials from the University, eminent lawyers and law students of Osun State University.
The Olubosin of Ifetedo, and his chiefs, people of Ifetedo as well as Ifetedo Progressive Union were present at the event.