UNIOSUN HOLDS 2014 SIDCAIN DIABETES SUMMIT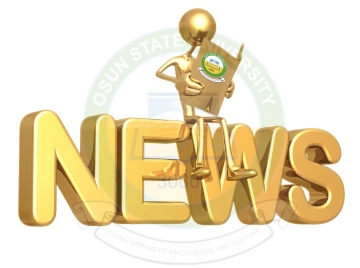 The SIDCAIN team (Strategies for Improving Diabetes Care in Nigeria) is currently supporting the State of Osun in the care of pregnant women with Gestational Diabetes Mellitus. The Team is a medical group with interest in basic and clinical diabetes care as well as Diabetes Prevention and Education/Capacity building.
Till date, the Team has conducted free capacity building workshops for healthcare givers in 9 health zones of the state. In this regard, the Team, according to a statement issued by the Provost of UNIOSUN College of Health Sciences, Professor Christopher O. Alebiosu, and the Coordinator of the Summit, "The Diabetes Summit" will hold on Tuesday July 8, 2014. The Theme of the Summit is "Joint Action Against Gestational Diabetes" while the venue is the University Main Auditorium of the University, Main Campus, Osogbo.
The Honourable Commissioner for Health in the State of Osun, Dr Temitope Ilori, is the Chairperson while the Special Guests of Honours are the ViceChancellor, Osun State University Prof. A.B. Okesina and The Permanent Secretary, State Hospitals Management Board, State of Osun, Pharmacist O.M. Ajayi.