Articles
STAFF - VC'S GENERAL OFFICE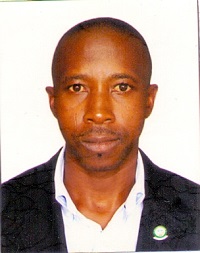 ADEWUYI Adetoyese Adegoke
Senior Assistant Registrar
Room 305, Administrative Building, Main Campus
Email: adetoyese.adewuyi@uniosun.edu.ng
I, ADEWUYI Adetoyese Adegoke was born about 41years ago. I attended Oranmiyan Memorial Grammar School, Ile-Ife, for my Secondary School Education, where I obtained General Certificate of Education (GCE) Ordinary Level. I then proceeded to Obafemi Awolowo University, Ile-Ife, for my Bachelor of Science (B.Sc) and Master degrees, where I obtained a Bachelor of Science (B.Sc) degree in Economics and Master of Business Administration (MBA) in 1995 and 2000 respectively. I am also a registered/full member of Association of University Administrators (AUA) United Kingdom, and Association of Nigerian University Professional Administrators (ANUPA). I am happily married to Mrs. Idowu T. Adewuyi and our marriage is blessed with three (3) wonderful children.
Servicing of meetings of Management and those of the Principal Officers. Attending to follow follow-up actions including issuing Decision Extracts to appropriate University Functionaries for Implementation. Management of Ad-Hoc Committee meetings involving Principal Officers and Provosts/Deans as well as those involving External Agencies and Dignitaries. Assisting in preparing Draft Response Letters to Organizations outside the immediate University environments. Administration of the Logistics of the Office of the Vice-Chancellor especially in Hosting Guests of the University and Processing the Financial Requirements. Taking follow-up actions on Vice-Chancellor's Mails and Correspondences. Preparing Draft Letters for the Vice-Chancellor. Liaison between the Vice-Chancellor's Office and Principal Officers and Provosts, Deans, Directors and Heads of Department and Heads of Units on Official Matters. Secretary to different Committees as assigned by the Higher Authorities.
---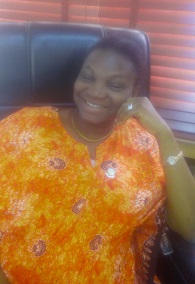 TITILOYE Oluwaranti Folakemi
Principal Confidential Secretary I
Room 302, Administrative Building, Main Campus
Email: oluwaranti.titiloye@uniosun.edu.ng
I was born in Ibadan Oyo State, I was born over four decades ago into the family of Pa & Mrs. Emmanuel Ojuade Adeleye of Ilesa. Married to Mr. Titiloye C. K. of Ila-Orangun, Osun State. I obtain Higher National Diploma in Secretarial Studies at the Federal Polytechnic Ilaro, Ogun State.
I have prepared and typed letter, memorandum, reports, minutes, decision extracts and agenda
Helped official duties for my bosses, attended to enquiries, telephone calls and provided hospitality services.
Assisted in maintenance of office equipment.
Function as custodian of official documents in the office.
Performing any other duties that may be assigned by the University.