Details

Category: Profile
Created on Monday, 17 July 2017 09:15
Last Updated on Saturday, 29 July 2017 00:43
Published Date
Written by Support
Hits: 570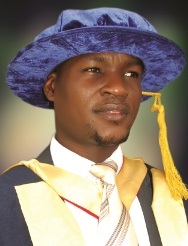 Dr. OYEYIPO Ibukun P.
Head of Department, Physiology
Email: ibukun.oyeyipo@uniosun.edu.ng
Dr. Oyeyipo is a Senior Lecturer, the pioneer full-time staff and current Head of Department of Physiology. He obtained his Ph.D from the University of Ibadan, Nigeria in 2014 and won a postdoctoral fellowship the same year at Stellenbosch University, South Africa. He was admitted as a fellow of the Institute of Basic Medical Sciences (UK) in 2015. Dr. Oyeyipo was on internship at the Centre for Reproduction Medicine and Andrology, University of Muenster, Germany in 2012 and holds other academic and professional qualifications, obtained from the Nigerian Institute of Management, Earth Institute at Columbia University and Johns Hopkins School of Public Health. He is an active member of several professional associations within and outside Nigeria and has won several research and academic grants. Dr Oyeyipo has attended and presented over 25 scientific papers in local and international conferences and has over 35 publications to his credit.
As an academic staff in the University, I am actively involved in teaching, invigilating, assessing and collating students' results. I am also involved in research from the stage of conceptualization of ideas, publication of findings and ensuring that studies translates into community development through enlightenment talks and counselling.
As Head of Department, I coordinate the day to day administrative and academic activities and oversees the conduct of both staff and students in the Department. I also organise all lectures and coordinate all examination as the chief examiner.
My research activities focus mainly on male reproductive toxicity. In the last decade, I have investigated the effects of some pharmacological agents such as antimalarial agent, oral contraceptives, antidepressant and additives alongside their mechanisms of action with implication for fertility/infertility in both in vivo and in vitro experimental models.
My studies established that Nicotine, Norgestrel, Quassin, Arthemeter and Amitriptyline inhibited sperm functions in animal and human studies. Inhibition of testicular steroidogenesis was the major focus of their actions. They also impacted negatively on male reproductive functions through hypothalamao-hypophyseal- gonadal axis. This could be a major factor among others, attributed for the decline in sperm quality and quantity and thus declined fertility potential in man over the last century.
---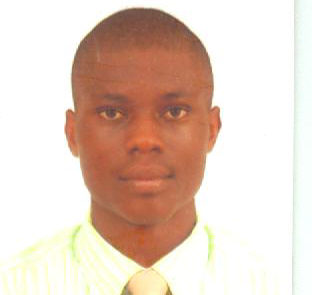 Dr. OBEMBE, Olawale Olaleye
Lecturer I
PHS08
Email: olawale.obembe@uniosun.edu.ng
Dr Obembe completed his BSc (Hons) degree in Human Physiology (2003) in University of Ilorin, MSc Physiology in 2007 and PhD (Reproductive Physiology) in 2014 from the University of Ibadan. He joined Osun State University as an Assistant Lecturer and is currently on Lecturer I cadre. He has authored 11 full articles in peer reviewed journals and presented scientific papers at several Local and International Conferences. He is a recipient of several honours and awards including Eme E. Osim prize for the most Outstanding Research Output at the 33rd Scientific conference of the Physiological Society of Nigeria (PSN, 2014), UNIOSUN ETF/TETFUND PhD Research Grant (2011-2014), IUPS Travel Grants amongst others. He is a member of The British Physiological Society and Physiological Society of Nigeria.

Dr Obembe teaches Physiology in the College of Health Sciences of the University. He is a member of the Faculty Academic Board, Faculty Research Committee, Faculty Review Panel amongst others. He also partakes in supervision of Undergraduate Students' Projects. He is an active member of the Reproductive Research group in the Department and actively involved in students' counseling.

My research interest includes: The Role of dietary constituents on fetal programming; and Role of diet, food additives and natural products of plant origin on the Physiology of Sperm and Epididymal Proteins. Research Achievement includes: elucidating the Molecular mechanisms underlying Quassin and Quassia amara spermatoxicity; Mechanism of action of medicinal plants on male reproduction.
---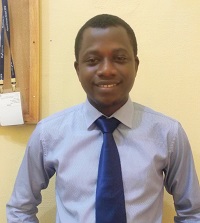 USMAN, Taofeek Oluwamayowa
Assistant Lecturer
Email: taofeek.usman@uniosun.edu.ng
I am a lecturer in the Department of Physiology, College of Health Sciences, Osun State University. I bagged my Bachelor (2008) and Master (2012) degrees in Physiology from the University of Ilorin and I'm currently in the latter stages of my doctoral programme in the same institution.
As a lecturer, I am involved in teaching physiology to students in the second, third and final year of the B.Sc. Physiology programme. I also teach physiology to second year nursing and public health students. Apart from teaching, I am also involved in the supervision of undergraduate research projects. I am also the assistant examination officer of my department, a job which entails collation and proper presentation of departmental results for approval by the university senate as well as helping to resolve issues that may arise pertaining to students' results.
I am currently interested in cardiometabolic disorders associated with pathological pregnancies in both the mother and offspring. I am also interested in the gene-environment interaction of cardiometabolic complications. Through my previous research work, I have published findings which shows the gastric ulcer-protective effect of high blood glucose following ingestion of non-steroidal anti-inflammatory drugs and also that supplementation with vitamin C or Hibiscus sabdariffa L. drink could increase tolerance time to postural stress as well as decrease myocardial oxygen consumption in healthy individuals. I have also worked on cardiometabolic complications associated with oral contraceptive usage as well as possible interventions that could ameliorate these effects.
---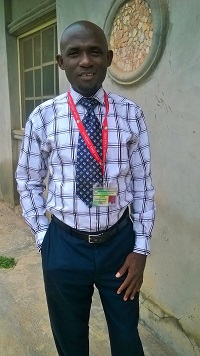 ADEDOKUN, KABIRU ISOLA
Assistant Lecturer
Email: kabiru.adedokun@uniosun.edu.ng
Mr. Adedokun, K.I is a graduate of University of Ibadan, Ibadan where he obtained a Bachelor of Science (B.Sc. Hons) degree in Physiology in 2001 and later obtained a Master's Degree of Science (M.Sc.) in Physiology at University of Ibadan in 2007. He equally has a Postgraduate Diploma in Education (P.G.D.E) at National Teachers' Institute, Kaduna in 2010. He is presently pursuing a PhD degree program in Physiology at University of Ibadan.

Mr. Adedokun Kabiru Isola is a Lecturer in the Department of Physiology and a Researcher of Reproductive and Endocrine Physiology, Faculty of Basic Medical Sciences, College of Health Sciences. He is a member of Faculty Board and member of several committees at the Department, Faculty and College. He also partakes in undergraduate students' projects supervision.

Adedokun K.I worked on "Effect of some Anti-Malarial Drugs on Semen storage in – Vitro" and "The Effects of Adenosine and Caffeine on Adrenaline induced increase in Intestinal Glucose uptake in Dogs". His recent work is on 'Effects of Carbamazepine, Gabapentin and Carbamazepine-Gabapentin Adjunctive Treatment on the Hypothalamic-Pituitary-Gonadal Axis and Fertility in Male Wistar Rats". He is presently working on the Effects of Methanol Extract of Tithonia diversifolia Leaf and Phytol on Lead Induced Infertility in male Wistar Rats. His research interest is in Reproductive Physiology and Programming.
---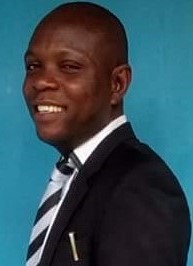 Osuntokun Opeyemi Samson
Assistant Lecturer

Email:
I am a Lecturer in the Department of Physiology, Faculty of Basic Medical Sciences, College of Health Sciences, Osun State University, Osogbo. I have B. Tech (Hons) and M. Sc. degrees in Physiology from the Ladoke Akintola University of Technology, Ogbomoso, Oyo State and Obafemi Awolowo University, Ile-Ife, Osun State Nigeria respectively.
Currently, I am undergoing a Ph.D. training in Physiology at the Obafemi Awolowo University, Ile-Ife, Osun State Nigeria.
My area of teaching and research expertise is Neuroendocrine Physiology.
I teach physiological courses such as Nerves and Muscle Physiology, Neurophysiology I and II, Endocrine Physiology and Environmental Physiology & Metabolism.
I am also engaged in the supervision of B. Sc. Physiology research work.
I also serve as a Level (part) Adviser
My area of research interest focuses on neurological/ Neuro-endocrine disorders with bias on epilepsy and its treatment. How current treatment of epilepsy acts on neural systems governing hypothalamic-pituitary gonadal-axis and other complex behaviours like depression, cognition and psycho-motor functions.
---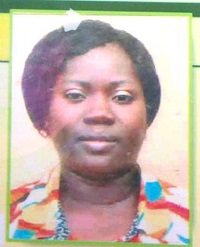 Salam Adetoun Motunrayo
Senior Technologist
CHS, Laboratory Complex
Email: adetoun.salam@uniosun.edu.ng
Salam Adetoun Motunrayo qualified as a Science laboratory technologist in year 2001from the University of Ibadan. She is an Associate Member, Nigerian Institute of Science Laboratory Technology (Physiology/Pharmacology Option). She assumed duty in Uniosun on 2nd of March 2010 as a Technologist II at the department of Physiology. She was confirmed on 7th of April,2014 at the same department and has been promoted as well. She is among the Technologist that run Medical test for student and staff (a source of Internally Generated Revenue for the College and University). She is a competent Science laboratory Technologist and adept in the use of specialized laboratory equipment. She has attended conferences and training in area of her specialization. She relates with her colleagues within and outside the university to share useful ideas and experience. She is currently a Senior Tecnhologist.
JOB DESIGNATION:
I. Preparation of Technical materials, specimens, chemical reagents, equipment etc. for student experiments as well as for experimental research projects.
II. Preparation of experimental set up and assemblies for student practical classes and research project.
III. Assisting in the development of new experimental methods and techniques for use in practical classes and research projects.
IV. Assisting in the experimental research project works both for postgraduate and departmental research.
V. Assisting final year students in their experimental research project work.
VI. Preparation of orders for supply of technical materials, equipment and consumables.
VII. Periodic maintenance servicing and calibration of instruments used for teaching and research.
VIII. Maintenance of proper inventory of technical materials, equipment and consumables required for teaching and research.