Articles
STAFF - PHYSICS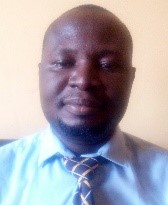 TAIWO Olabode Anthony

Lecturer II
Physics Lab. Tetfund building
Email: olabode.taiwo@uniosun.edu.ng
Taiwo Olabode Anthony obtained his B.Tech. (Pure and Applied Physics), M.Tech (Energy and Solid State Physics) and PhD(In view in Solid State Physics) from Ladoke Akintola University of Technology Ogbomoso, Oyo State, Nigeria in 2000 and 2007 respectively. He joined the University as a lecturer II in the Department of Mathematical and Physical Science, Osun State University Osogbo, Nigeria.

My research work is on Nanotechnology, how to explore applications of nanoparticles in different aspect of Physics. I have authored and co-authored several articles and in my field
---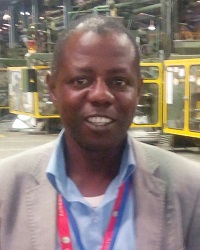 ADELEKE Joshua Toyin

Assistant Lecturer
Physics Lab. Tetfund building
Email: joshua.adeleke@uniosun.edu.ng
Born in 10th May, 1970 to the family of Mr and Mrs Adeleke Adetunji Daniel of Ataponiyo's compound, Ila Orangun, Osun State, Nigeria. I am a Christian by religion. Married in September, 1999 and blessed with four children. Had primary, secondary and Teaching education at Baptist Day primary school, Ila Grammar School and Osun State College of Education Ila Orangun respectively. First degree at OAU, Ile-Ife (1997) and post graduate studies at unilorin, Ilorin, Kwara State. I taught in various private and governments owned schools in many towns within and outside Osun State. Joined the service of Osun State University in November, 2015.
Assitant Lecturer: Lecturing, research and level advisor
1) Simulation and modeling of nanostructures
2) Synthesis and characterization of nanostructures
3) photocatalysis
4) water treatment - domestic and industrial
---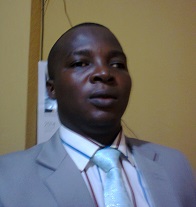 OLADEJO Olubusayo Felix

Assistant Lecturer
Email: olubusayo.oladejo@uniosun.edu.ng
Oladejo Busayo obtained B. Sc. (Hons) and M. Sc. degrees in Engineering Physics in 2008 and 2012 respectively from Obafemi Awolowo University, Ile – Ife, Osun State. He is currently on his Ph. D programme in the Department of Physics and Engineering Physics of the same University. He joined Osun state University as an assistant Lecturer in 2015.
---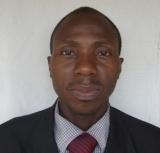 OLUWAFISOYE, Peter Adefisoye
Chief Technologist, Physics Department
SET, Building (224)

Email: peter.oluwafisoye@uniosun.edu.ng
OLUWAFISOYE, Peter Adefisoye has over 19 years University working experience covering various Research Laboratories which include Solar, Radiation, Radionuclide, Dosimetry, Energy and Electronics. He was the head of Radiation monitoring team to numerous X-ray centers and users of radioactive sources in Nigeria which include Exomobil Petroleum Unlimited, Chevron Nigeria Limited, Shell Petroleum Development Company, Warri Petrochemical and Refinery Limited, Eleme Petrochemical Limited, among others. He had the working knowledge of the National Calibration laboratory where the Secondary Standard Dosimetry Laboratory second in West Africa is found. He holds a Diploma in Physical and Health Education, a National Diploma in Electrical Electronics Engineering, Higher National Diploma in Physics with Electronics, Final Diploma (HND) in Science Laboratory Technology, B.Sc. (Hons.) in Physics with Electronics, a Postgraduate Diploma in Education, a Master Degree in Educational Technology and a Master degree in Radiation and Health Physics. He is currently a Ph.D student.

He holds certificate in Equipment Maintenance, Microelectronics, Nuclear Instrumentation, Laboratory Management and Administration. He is a Fellow of Nigerian Institute of Science Laboratory Technology since, 2009. His research endeavor focused on Educational Technology, Solar, Electronics, Energy and Radiation Physics. He has attended many scientific meetings and training workshops within and outside Nigeria among which is the International Atomic Energy Agency workshop on Nuclear Instrumentation, in Ghana. He has published some scientific papers, particularly on Educational Technology, Solar and Radiation Physics.
---
IBIRONKE Olugbenga Amos
Senior Laboratory Assistant
SET, Building (225)

Email: olugbenga.ibironke@uniosun.edu.ng
Ibironke Olugbenga A. was born in Lagos some years back into the family of Mr. and Mrs. Ibironke. Lives in Lagos right from birth till 2008 when got employed to Osun State University, Osogbo. Ibironke Olugbenga A. is a native of Ilesa from Ilesa East L.G.A, Osun State, Nigeria.
Taking care of the Laboratories, the Laboratories equipment and apparatus
Organizing the laboratory for practical classes
Supervising the student during the practical classes