Details

Category: Profile
Created on Thursday, 20 July 2017 08:23
Last Updated on Monday, 13 November 2017 11:55
Published Date
Written by Support
Hits: 482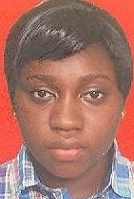 OGUNBIYI, Dimple T.
Assistant Lecturer

Email: dimple.ogunbiyi@uniosun.edu.ng
Miss Ogunbiyi holds a Masters degree in Computer Science from the University of Ibadan, Nigeria and is currently a research student. She joined the ICT department, Osun State University in December, 2015 and has been able to duly carry out responsibilities assigned to her. She loves to teach and teaches computing courses at the University.

Empirical Software Engineering, Software Quality Assurance, Knowledge Sharing, Semantic Analysis



---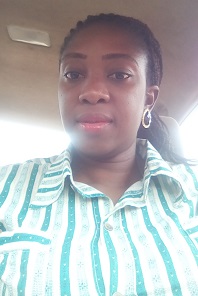 ISOLA Esther Oluwaseun
Assistant Lecturer
Email: esther.isola@uniosun.edu.ng
Isola Esther O. is a lecturer in ICT department at Osun State University, Osogbo Osun state Nigeria. She joined the university in the year 2015. She received her B.Tech, M.tech and Ph.D from Ladoke Akintola University of Technology, Ogbomoso Oyo State Nigeria (LAUTECH). She is a member of Computer Professional (Registration Council of Nigeria) CPN and also a member of Cyber Security Experts Association of Nigeria (CSEAN).
Teaching and Research work.
She has been teaching computer courses, GNS courses and other activities assigned to her in the department.
Her area of specializations are Software Engineering, Algorithms, Soft Computing.
---
Agbaje, Kayode M.
Senior Technologist
Room 122 (SET)

Email: kayode.agbaje@uniosun.edu.ng
Agbaje Kayode is a holder of National Diploma in Computer Science (Osun State Polytechnic, Iree) Higher national Diploma in Computer Science (The Federal Polytechnic, Ede), Postgraduate Diploma in Education (PGDE) (University of Ado-Ekiti), B.Sc Computer Science (Achievers University), and currently pursuing Master of Technology degree at Federal University of Tech, Akure. He is a Member of Nigerian Computer Society, Computer Professional (Registration Council) of Nigeria and Nigerian Union of Teachers.
As a Senior Technologist in the Department of Computer and Information Technology, I,
• organize and coordinate practical classes for students.
• provide technical advice which assists in the training and conduct of practicals.
• organize a team of workers.
• carry out preventive maintenance on equipment and take prompt action where breakdown occurs.
• write technical reports needed for making decisions.
• control and coordinate subordinate staff towards achieving a departmental or institutional goals.
• asses and select the type of material required.
• provide effective research support to staff and students.
---
Adewuyi Adedamola Saheed
Senior Technologist
Room 119 (SET Building)

Email: saheed.adewuyi@uniosun.edu.ng
I joined the service of this University on March 5th, 2010 as Technologist II. He is in charge of two laboratories namely, Digital Electronics and Software/ Simulation, since 2010 in the department of Information and Communication Technology (ICT). He is passionate about learning new skills. He has a certified member of Computer Professionals (Registration Council of Nigeria), CPN and full member of the Nigeria Computer Society (NCS). I have always wished to be a strong technology researcher and have been working towards its attainment.

1. As Technologist in the Digital Electronics Laboratory, it is my responsibility to instruct and guide students on the use of digital electronics training equipment and thus make them appreciate essence of the computer building blocks. Others are introduction of students to projects inculcating design and simulation/development of digital circuits relating to computing systems.
2. As Technologist in the Software / Simulation Laboratory, it is my duty to assist in conduct of practical classes on taught programming courses such as Fortran, Assembly, C, C++, Java etc. Also, demonstrating and guiding students on appropriate techniques for modeling and simulations some computing systems is essential.
3. Sundry activities including laboratory manuals preparation, maintenance of the computing system in the laboratories, department's generator maintenance and other duties as may be assigned.
---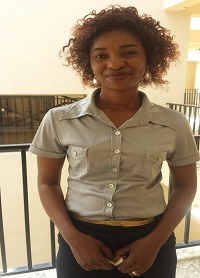 OSADARE, Adeola Bunmi Mary
Senior Laboratory Assistant
121, SET Building, Main Campus
Email: adeola.osadare@uniosun.edu.ng
Mrs Osadare was employed as a laboratory assistant in January, 2011 and posted to the department of Geological and Chemical Sciences; she was later transferred to the department of Information and Communication Technology in 2016.
Mrs Osadare is currently a senior laboratory assistant in the department of Information and Communication Technology.
• Assisting the technologist in the Laboratory during practical classes
• Opening and Closing the Laboratory
• Reporting matters concerning the Laboratory to the technologist
• Assisting the students during practical classes
• Ensuring that the laboratory is well arrange and well clean
• Monitoring the students when coming in and going out during practical classes in the laboratory.
---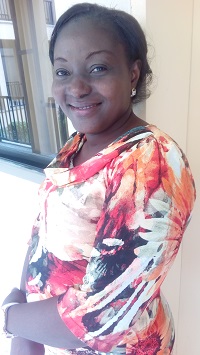 ODOFIN OLUFUNMILAYO
Principal Confidential Secretary I
Room 111 (SET)

Email: olufunmilayo.odofin@uniosun.edu.ng
Mrs. Odofin obtained her Higher National Diploma and Ordinary National Diploma in year 2004 and 2000 respectively with Distinction. She also collected the Faculty Prize winner in 2003/2004 session. She has completed her ntly undergoing her B.Sc programme in Entrepreneurial and Business Management at the National Open University of Nigeria.
She is a pioneer staff of UNIOSUN. She is Principal Confidential Secretary I. She served meritoriously at the Office of the Registrar for almost seven years and the former Registrar said it about her that she is an asset to this system. Presently she is combining Department of Information and Communication Technology with Mathematical and Physical Sciences and she handles both efficiently.
As an administrative staff in the department I played all supportive role, make useful suggestion when necessary and enlighten the student how write their request and solve challenges. I drafts memo and letter. I study incoming mails and sort as necessary. Coordinating administrative responsibilities in the Department.
Other duties assigned by the HOD from time to time.
---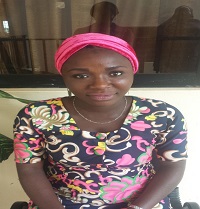 Lagbaja Bushirat Adebukola
Head Office Assistant
Room 122 (SET)

Email: bushirat.lagbaja@uniosun.edu.ng
Miss Lagbaja Bushirat Adebukola had Higher National Diploma in Banking and Finance and also obtained Bachelor of Science in Accounting. She was employed as an office assistant in year 2010 and posted to Office of the Provost, College of Humanities Culture Ikire Campus. She is currently head office assistant in the department of Information and Communication Technology.
• Perform the department administrative activities in an effective, up to date, and accurate manner.
• Perform administrative and clerical support to the Head of department in accomplishing their roles and responsibilities.
• Receiving internal and external correspondence, legal document, and distribute them as directed.
• Operate office equipment such as computers, and photocopiers to complete the department tasks.
• Retrieve documents and files when requested.
• Perform a variety of general administrative and clerical services.
• Design and maintain filling and storage system in the office.
• Work intuitively to support the completion of the University goals and objectives in a professionally and culturally appropriate manner.