Details

Category: Profile
Created on Wednesday, 19 July 2017 09:22
Last Updated on Tuesday, 21 November 2017 14:22
Published Date
Written by Support
Hits: 450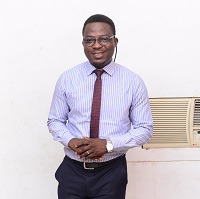 Dr. OBIYEMI, Obiseye Oluwaniyi
Lecturer I
Room 225, Environmental Science Complex
Email: obiseye.obiyemi@uniosun.edu.ng

Dr. Obiseye Oluwaniyi Obiyemi obtained his B.Eng. degree in December 2006, M.Eng. in July 2010 and PhD in April 2017 from the Department of Electrical and Electronics Engineering, University of Ilorin, Ilorin, Nigeria.
He is currently a Lecturer I at the Department of Electrical and Electronic Engineering, Osun State University in Osogbo, Osun State, Nigeria. He has been fully involved in teaching and research activities since October 2010 and has contributed to recent advances in the field(s) of radiowave propagation and satellite communications, both locally and internationally.
He has proven to be active in research with notable and outcomes in peer-reviewed journals and presentations at learned conferences. He has played pivotal roles in the mitigation of the climatological effects on the digital satellite television in the Ku-Band for optimal reception over Nigeria.
He is a registered Electrical Engineer with the Council for the Regulation of Engineering in Nigeria (COREN), Nigerian Society of Engineers (NSE) and also a member of the prestigious Institute of Electrical and Electronics Engineers (IEEE), International Association of Engineers (IAENG), and the Society of Satellite Professionals International (SSPI).
Teaching and examining of undergraduate and postgraduate diploma courses
Conduct individual and collaborative research with colleagues within and outside Osun State University
Review of articles in my area of research for reputable journals onshore and offshore
Offer various services to my community in defined capacities namely; Assistant Coordinator SIWES, Postgraduate Coordinator for the Department of Electrical & Electronic Engineering, Level Adviser (Year 2 students in the Department of E Electrical & Electronic Engineering), Chairman (Space Allocation Committee for the Faculty of Engineering), Coordinator (Faculty Staff Training & Development) etc.
The effect of rain on typical digital television reception over tropical Nigerian climate was experimentally quantified. The specific window accountable for the most severe impairment was identified, while practical antenna sizes required for optimal reception was also deduced. The essential and detailed map for the rain climate zone required for planning both satellite and terrestrial microwave and millimetre wave links was also developed, based on the recommendations by the International Telecommunications Union (ITU-R).
---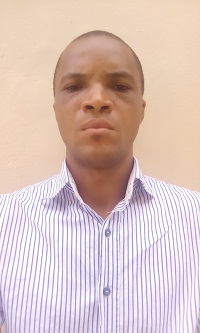 ESHO Adeola Ona-olapo
Senior Technologist
Laboratory 324
Email: adeola.esho@uniosun.edu.ng

Adeola Esho was born on June 30th, 1980. He has Higher National diploma (HND) in Physics Electronics from NISLT/FUTA and Bachelor science (B.Sc) in Physics with Electronics from Osun State University. Adeola has wealth of experience in Physics and Electronics experiments; He is presently undergoing training in AutoCAD and MatLab. He is employed as Technologist in the department of Electrical & Electronic Engineering and in charge of Applied Electricity and Electrotechniques laboratory. He has attended many workshops and conferences. His specialisation is Electronics.
Job Description/Function:
 Demonstrator of EEE 291 and EEE 292
 Co-demonstrator EEE 391,392,491 and Post graduate diploma practicals
 Orientating students on standard Laboratory practice
 Enforcement of safety rule in the Laboratory
 Demonstrated to students how laboratory equipments functions and how to read and take measurement.
 Routine maintenance of Laboratory equipment
 Operation of Laboratory Equipment
 Member of panel of defense group design and final year projects
 Assists students in testing final year projects.
---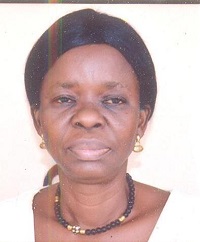 MRS IBITOYE ALIMOTU AYOOLA
Principal Executive Officer (Data Management)
Room 109, Environmental Science Complex
Email: alimotu.ibitoye@uniosun.edu.ng

TYPING OF MEMOS/ LETTERS
RECEIVING OF MAILS
DISPATCHING MAILS
ATTENDING TO STUDENTS COMPLAINTS
ATTENDING TO STAFF
PHOTOCOPY OF MAILS
CARRYING OUT OF THE HEAD OF DEPARTMENT INSTRUCTIONS