Articles
STAFF - COMMUNITY MEDICINE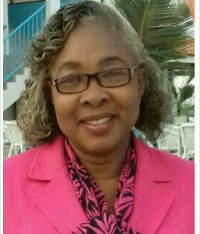 Asekun-Olarinmoye, Esther Olufunmilayo
Provost
Provost, College of Health Sciences
Email: esther.asekun-olarinmoye@uniosun.edu.ng
Prof. Esther Olufunmilayo Asekun-Olarinmoye received her B.Sc. (Hons.) degree (Biology) in 1978 from the Philippine Union College, Caloocan City, Philippines and MD (Doctor of Medicine) in 1982 from Filemon D. Tanchoco Medical Foundation, Manila Central University, Manila Philippines. This was followed by post-graduate residency training program in Community Health. Qualified as a Fellow of the West African College of Physicians, Faculty of Community Health (FWACP) in 1996. A Professor of Community Medicine, has been in several positions of responsibility including; Ag. Head, Comm. Med Dept., LAUTECH, Ag. Dir, Quality Assurance, Dir, Research & Linkages, and currently Provost, College of Health Sciences, Osun State University, Chairman, Member of Board of Trustee and Governing Council, Adeleke University, Board Member, Seventh-day Adventist Hospital, Ile-Ife, Health Director, Seventh-Day Adventist Osun Conference.

Teaching: Has at least 15yrs of University teaching experience. Teaches Public Health Courses and cognate courses for B.Sc. Anatomy, Physiology and Nursing Science students. Research: Has shown good academic leadership; has authored over sixty-five (>65) publications) Services: Provost, College of Health Sciences, Senate representative on search team for new VC (2016), Member, Staff Disciplinary Committee, External Examiner at OAU, Examiner West African College of Physicians, Co-Editor of Western Nigerian Journal of Medical Sciences, Assistant Editor, Research Journal of Health Sciences, Editor, UNIOSUN Journal of Science and peer reviewer for >twenty(20) international and national journals. She had won two TetFund Research grants. She has supervised two (2) Ph.D thesis (at Texilla American University, Georgetown, Guyana), Eighteen (18) post-graduate Fellowship dissertations successfully and several undergraduate projects.

Has over 65 publications in the areas of Reproductive and Family Health (Maternal and Child Health and Adolescent Health) Filling the gap in knowledge of major children's health issues and reproductive health issues among women and adolescents in this environment thus enabling better preventive measures and best practices
---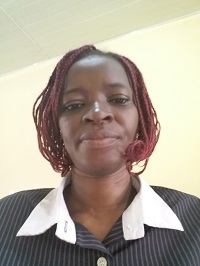 Dr. OMOBUWA Olubukunola
Acting HOD
HOD's Office, Faculty of Clinical Sciences
Email: olubukola.omobuwa@uniosun.edu.ng
Dr O. Omobuwa received her Bachelor of Medicine, Bachelor of Chirogee (MB.CHB) degree from the Obafemi Awolowo University (OAU), Ile-Ife in 2001 and became a Fellow of the West African College of Physicians in 2010 having done residency training at the Obafemi Awolowo University Teaching Hospitals Complex (OAUTHC) in the Department of Community Health. She also also received a Master's degree in Public Health (MPH) from OAU Ile-Ife in 2012. She joined Osun State University as a Lecturer I in 2011 and she is currently a Senior Lecturer in the Department of Community Medicine.
I teach courses in the Department of Community Medicine on Epidemiology, Public Health Nutrition, Biostatistics, Primary Health Care and all other courses offered in the Department to students in various levels of academic study across the University's College of Health Sciences (CHS). I am a member of the Academic Board of the (College CHS).
I am the Reference Editor for the Research Journal of Health Sciences (RJHS).
I am the current Acting Head of the Department of Health Sciences.
I conduct research in the field of Public Health and also offer Community Health services in Osogbo and its environs.
I have authored about ten (10) articles in the area of Public Health, especially Public Health Nutrition which have been published in reputable Local and International Academic journals.
---

Dr. OMISORE, Akinlolu Gabriel
Senior Lecturer
Email: akinlolu.omisore@uniosun.edu.ng
Dr. Omisore, Akinlolu Gabriel is a Fellow of the West African College of Physicians, Faculty of Community Health since April 2010. He joined the Osun State University in September 2011 as a Lecturer 1 and was promoted Senior Lecturer in October 2014 and became a confirmed staff on 25th February 2015. In line with the vision and mission of the University, he has been actively involved in research, provision of community service and the teaching and training of students towards producing high quality graduates of high academic standard who could hold their own anywhere in the world. He has had the opportunity of heading two different departments (Pharmacology and Community Medicine) since joining the University. He is one of the investigators of the just concluded Gestational Diabetes project (Grant) in Osun State sponsored by the World Diabetes Foundation (WDF 13-764) and he is a current beneficiary of the TetFund Institutional Research Grant (2016).
In the 2016/2017 session alone, he is teaching over 20 courses. The teaching time now averages a minimum six hours per week. He is the course coordinator for seven different courses including COM 201, the course with the largest number of students in the College of Health Sciences. He is also a Course Advisor to many students with whom he interacts frequently.
Research: He is an avid researcher with about twenty five publications and many other manuscripts are under review and/or are work in progress.
Committee Membership: He is a member of various committees especially at the departmental and College levels. He heads at least two committees as of June 2017
Community Service: Provided through the community relations committee which he heads.
Research Interests: Epidemiology and Biostatistics, Health Education and Promotion, Non communicable Diseases (including injuries and violence prevention and care), Adolescent Health and School Health.
Research Achievements:
Prevalence of usage of modern contraceptives among physically challenged in-school adolescents in Osun State. (2009 State wide study). Findings from this study were presented at the 2nd International Family Planning Conference in Dakar Senegal in December 2011
Prevalence of school violence in Osun State, south western Nigeria (2010 State wide study).
Findings from this study were presented at the National Forum on the Health and Development of Young People in Nigeria coordinated by the Federal Ministries of Health and Youth Development and UNFPA in June 2010 at Abuja. The findings are part of what is being used to advance young people's health and development in Nigeria.
Grant Awarded: Three grants in all, of which he is Principal Investigator in one, currently ongoing.
---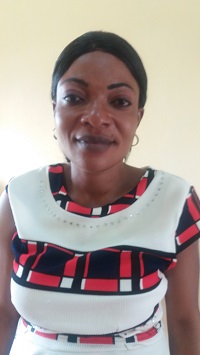 Adeyemo Ronke
Office Assistant
Email: ronke.adeyemo@uniosun.edu.ng
I obtained SSCE in 1997 and NECO in 2004. I also obtained Ordinary National Diploma (OND) in Accountancy from Federal Polytechnic, Offa, Kwara State in 2003. I obtained Higher National Diploma (HND, Accountancy) from the same institution in 2007.
I joined UNIOSUN under the Graduate Assistant Programme (GAP) in 2012-2014 at the Budget and Expenditure Unit of the Bursary Department. I worked as Administrative Assistant in the UNIOSUN Dept. of Works from 2014 to 2015 (also under GAP).
I was appointed as Office Assistant to the Department of Community Medicine in 2015 where I work till date.

1. Attending to all office assistant duties of the Department
2. Keeping of incoming and outgoing mails of the Department
3. Photocopying of all relevant Department's documents
4. Liasing with the Head of Department for the smooth running of the Department
5. Dispatching of all official correspondences within the University and outside the University (concerning students' field trips)
6. Sorting and collating of papers for Departmental meetings
7. Assisting the Faculty Officer in students' registration
8. Filing of students documents in the Department
9. Liasing with students for the purpose of procuring their matric numbers and matric gowns.