Details

Category: Profile
Created on Monday, 17 July 2017 09:39
Last Updated on Thursday, 27 July 2017 19:12
Published Date
Written by Support
Hits: 527
Dr. Ogunbiyi, Moses Adebowale
Senior Lecturer
Email: moses.ogunbiyi@uniosun .edu.ng
I graduated in 1984 with a B.Sc degree in civil engineering from the University of South Alabama, Mobile-Alabama, USA. Studied Construction Management at Master level at the University of Lagos, Akoka-Lagos, Nigeria and graduated in 1996 with M.Sc. degree in Construction Management. My Ph.D degree is in Environmental Resource Management from the Lagos State University, Ojo-Lagos, Nigeria in 2010. I have worked extensively in Consultancy, Construction and Design offices garnering over 33years experience in lecturing and civil engineering. I am a member of several professional bodies in the built environment including certification of CORBON and COREN among others. Member of NSE, NICE and fellow of the NIOB; I wrote the books 'Elements of professional practice and procedures for builders' and Elements of Civil Engineering Practice.
I was once Coordinator for SIWES for the University and presently the Acting Director of Physical Planning, Osun State University, Osogbo.
As a lecturer, I teach various civil engineering courses at 100-500 levels during Rain and Harmattan Semesters. I also teach at the Post-graduate level in civil engineering. I examine and supervise students' projects at 500 levels and have also supervised master projects. I serve as external moderator, examiner and accreditor for both civil and building. I was recently nominated as a reviewer for a reputable journal of the built environment. As the acting director of physical planning, I coordinate the award of all contracts for capital projects of the university and oversee and supervise the projects from inception to completion.
---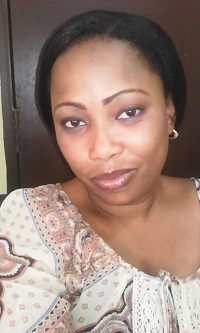 AROJOJOYE FOLUKE OMOLOLA
Senior Confidential Secretary
Email: foluke.arojojoye@uniosun.edu.ng
Mrs. Arojojoye obtained her Higher National Diploma and National Diploma in year 2006 and 2003 respectively with Distinction. She is presently undergoing her B.Sc programme in Business Administration at Fountain University, Osogbo.
She served meritoriously at the Provost Office, College of Law, Ifetedo Campus for over five (5) years and the Provost confirmed that she is an asset to this system. She was later on posted to College of SET to combine Departments of Civil Engineering and Mechanical Engineering and she handles her duties effectively, promptly and efficiently.
As an administrative staff in the department, I played all supportive roles, make useful suggestion when necessary and enlighten the students how to write their requests and solve their challenges. I draft memos and letters and as well see to its typing and production. I study incoming mails and sort as necessary. I also see to the dispatch of memos and letters attend to visitors and parents to the office of the HOD. I pass on necessary information to members of staffs, send out notices of meeting and see to Coordinating administrative responsibilities in the Department.