STAFF - CHEMICAL SCIENCES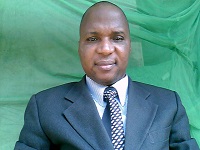 Dr Olu Israel OYEWOLE
Associate Professor
Biochemistry
Email: olu.oyewole@uniosun.edu.ng

Dr Olu Israel OYEWOLE is the Acting Director, Research and Linkages Office of the University. He is an Associate Professor in the Department of Biochemistry, Faculty of Basic and Applied Sciences. He holds B.Sc. (1990), M.Sc. (1997) and Ph.D. (2007) degrees in Biochemistry from the University of Ilorin with specialization in Molecular Toxicology and Drug Metabolism. He has more than fifteen (15) years University teaching experience within and outside Nigeria including University of Sierra Leone, Freetown as well as Bowen University, Iwo. He was a participant in the 2007-2009 Federal Government of Nigeria Technical Aids Corps (TAC) programme during which time he served as a Biochemistry Lecturer at the College of Medicine, University of Sierra Leone, Freetown. Dr Oyewole joined Osun State University in 2009 and has occupied several positions of responsibility in the University including; Acting Head, Department of Chemical Sciences, College of SET Coordinator, Open and Distance Leaning, Departmental Postgraduate Coordinator to mention just a few.
As the Acting Director, Research and Linkages, he is responsible for the general coordination of research activities, grant management as well as initiating and fostering the University linkages and collaboration with institutions and organizations within and outside Nigeria.
Dr Oyewole has authored well over forty (40) articles in reputable national and international peer reviewed journals and has designed and supervised more than 120 undergraduate/postgraduate research dissertations/theses. The research focus of Dr Oyewole is in the area of pharmacology and toxicology. He has contributed significantly to scholarship by investigating the role of natural indigenous medicinal agents in the prevention and management of various disorders such as diabetes, hyperlipidemia and organ damage in animal models exploring their antioxidative and free radical scavenging properties. His research findings has provided knowledge for the design and development of new drugs from natural origin with little or no toxic effect which can be used in combating free radical-mediated diseases. He has researched extensively to finding suitable antidotes to counter the toxic effects of herbicides, pesticides, food additives and spices.
He has presented papers in many local and international conferences, workshops and seminars. His work "Studies on medicinal and toxicological properties of some Nigerian antimicrobial herbs" won the Bowen Senate Research Grant in 2009. He also won an Institutional (UNIOSUN) TETfund Research Grant in 2014 through his work "Bioactivity and toxicity studies on the leaves and seeds extracts of Ricinus communis (Castor bean plant)".
He was Chairman, Local Organizing Committee (LOC) of the 12th Scientific Conference of the Nigerian Institute for Biomedical Engineering (NIBE) held at Osun State University in November, 2011. Dr Oyewole has served/currently serving as External Examiner Universities at undergraduate and postgraduate levels in many Universities including Obafemi Awolowo Universiyy, Ile-Ife, University of Ilorin, Ladoke Akintola University of Technology, Ogbomoso and Landmark University Omu-Aran.
He is serving as Editorial Board Member and reviewer to several numbers of Journals both within and outside Africa. He is a Member of many professional Associations including Nigerian Society of Biochemistry and Molecular Biology (NSBMB), West African Society of Toxicologist (WASOT), Nigerian Society for Experimental Biology (NISEB) and Nigerian Institute of Biomedical Engineering (NIBE).
Dr Oyewole who is currently a member of University Management and Senate is also serving in the following committees of the University:
• Committee of Provosts, Deans and Directors
• UNIOSUN Human Research Ethical Committee (HREC)
• Board of Postgraduate Studies
• Finance Sub-Committee of the Development Committee
• Business Committee of Senate
• TETFUND Project Committee
• University Research Committee
• University Journal Committee
---
Dr AZEEZ Luqmon Adeyemi
Lecturer I
Industrial Chemistry Laboratory, Tetfund Building
Email: luqman.azeez@uniosun.edu.ng
Dr. Azeez L.A. holds B.Sc., M.Sc. and Ph.D. degrees in Chemistry, Analytical Chemistry and Environmental Chemistry from UNAAB, UNILAG and LAUTECH respectively. He is a mentor and his teaching method endears him to students. He has quality articles in Elsevier, Springer, Taylor and Francis, De Gruyter and host of others. His research prowess cuts across air and water pollution analyses, Food composition and nanotechnology. He has presented papers at both National and International Conferences. His published articles have been cited more than three hundred (300) times and was rated as the 405th best scientist in Nigeria out of 700 best scientists by Goggle scholar based on the number of times articles published are cited in 2016. He serves as a reviewer to many national and international journals. He is presently the the Public Relation Officer of Chemical Society of Nigeria, Osun State.
Dr. Azeez is a lecturer with distinction and delivers his lectures with vigour. He is a member of Faculty board of Examiners and College Examination Committee. He is the Departmental Seminar Coordinator.
Dr. Azeez has published papers in reputable journals and these have contributed to knowledge. He is presently working on influence of biogenic silver nanoparticles on nutritional quality of fruits and vegetables, and modelling of chemical characteristics of vegetables subjected to different preservation methods.
---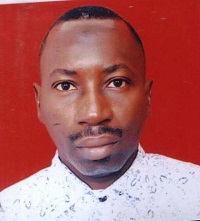 Dr LATONA Dayo Felix
Lecturer I
ETF BUILDING
Email: dayo.latona@uniosun.edu.ng
Dr Latona is an indigene of Osun State, happily married with Children and holds BSc, MSc, PhD degrees in Chemistry with Specialization in Physical Chemistry. I have worked as lecturer at the University of Ilorin, Osun State Polytechnic, Iree and presently at Osun State University, Osogbo. I am a Christian by religion and involved in the rapid development of the community I reside.
As a lecturer, my job is primarily, research and teaching. Courses taught every session includes: CHM 101, CHM 208, CHM 305, CHM 408 CHM 413and CHM 422.
I research in Chemical Kinetics which involves the kinetics and mechanism of Organic and Inorganic Chemical reactions.
---
---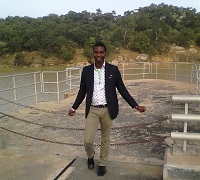 Dr. AJAYI Ebenezer Idowu Olatunbosun
Lecturer I
Room 203, College of SET Building
Email: ebenezer.ajayi@uniosun.edu.ng
I am a Lecturer I in Biochemistry with upwards of eight years teaching and research experience in the University.

My interest is to study the nature and modulation of biological membranes in disease conditions: diabetes and its complications (wound healing, nephropathy, cardiomyopathy, and retinopathy), neurodegenerative disorders, aging, neglected / infectious tropical diseases. Presently, our lab seeks to search for drug-able compounds: cationic peptides or hormetins, which can be useful in the treatment or management of these conditions using the fruit fly model.
---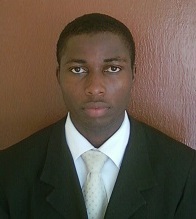 Dr ANIFOWOSE Adebanjo Jacob, BSc, MSc, PhD
Lecturer II
TETFund Building, Main Campus
Email: adebanjo.anifowose@uniosun.edu.ng
Dr Adebanjo J. Anifowose is a Nigerian, an environmental scientist and a researcher. Dr Anifowose was part of the foundation staff of Osun State University, Nigeria. He was one of the few scholars that won the maiden Special Doctoral Staff Fellowship Award (2007) of the University. Dr Anifowose obtained his first degree (B.Tech., Industrial Chemistry) at the Federal University of Technology, Akure (Nigeria), where he emerged as the best graduating student in the Department (2005). He later obtained his Master's degree (M.Tech.) in the same field at the University (2010). Having won the prestigious MEXT scholarship (Japan), he proceeded to Hiroshima University, where he obtained Ph.D in Analytical and Environmental Chemistry (2016). Dr. Anifowose has published a number of research articles relating to his field and has presented in a number of international conferences including Taiwan, Singapore and Japan.
Dr Adebanjo J. Anifowose is a lecturer at the Department of Chemical Sciences, Osun State University (Nigeria). His area of teaching specialization include Environmental Chemistry, Analytical Chemistry, Physical Chemistry, General Chemistry and other courses assigned officially. Practical Courses such as those involving General Experimental Chemistry and other specialized Experimental Courses, relating to analytical and environmental chemistry are also handled by Dr Anifowose. He does supervise quite a number of research projects through which students develop and produce graduation theses. Dr Anifowose is a reviewer for UNIOSUN Journal of Science and other journals.
Dr Adebanjo J. Anifowose developed and produced the first analytical publication that could measure both the photoformation rate and scavenging rate constant of superoxide radical in seawater. Dr Anifowose's research interests include photochemistry of natural waters, reactive oxygen species in natural waters and air, degradation and photogedradation of pollutants in the air, water and sediments. His research also focuses on sources, fate and dynamics of heavy metals in water, soil and sediments. In the University, Dr Anifowose co-ordinates a research team which is currently working on evaluation of environmental pollution on geogenic and biomedical metagenomics. At the moment, Dr Anifowose's personal research project is on investigating heavy metals, photo-active compounds and reactive oxygen species in Osun River (Nigeria).
---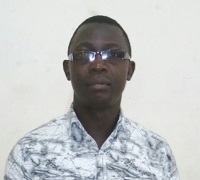 Dr Awojide Shola Hezekiah
Lecturer II
Room 203 SET building
Email: shola.Awojide@uniosun.edu.ng
Graduated from the university of Jos with a B.Sc degree in Applied Chemistry (2000), had a M.Tech in Industrial Chemistry from the Federal university of Technology, Akure (2008), I obtained a PhD in Chemistry, Industrial Chemistry option from the Federal University of Technology,Akure in the year (2017).

I teach courses in Chemistry, I am the examination officer for Chemistry and Industrial Chemistry Unit. I am currently the Faculty examination officer for the Faculty of Basic and Applied Sciences.

I am currently working on plant extract, formulated as insecticides, comparing their effectiveness with some known insecticides and also determining the insecticidal residue of the botanical as well as the synthetic insecticides.
---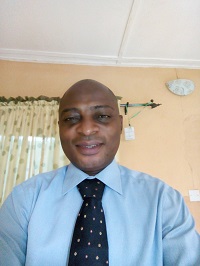 ADETORO Rasheed Olaitan
Assistant Lecturer
ICH Lab TETFUND Building
Email: rasheed.adetoro@uniosun.edu.ng
Mr Adetoro Rasheed Olaitan holds B.Sc. and M.Sc. degrees in Chemistry (UNILORIN). He also holds Post Graduate Diploma in Education (EKSU) and he is currently undergoing PhD in Analytical Chemistry (LAUTECH). He assumed duty as Assistant Lecturer in the Department of Chemical Sciences on 29th of September 2014. He is a lecturer of note with great potentials in teaching and research activities. As the Departmental Secretary, Mr Adetoro R.O. demonstrates great administrative acumen in the discharge of his duties.He has several published journal articles. locally and intnistrative duties in the Department. Mr Adetoro R.O has three (3) years teaching experience at Osun State University and He is the departmental Secretary.

Mr Adetoro R.O is an effective and hardworking lecturer. He handles Industrial Chemistry and Chemistry Courses at 100 – 400 levels. He also supervises undergraduate research projects. He is highly rated by his students and his style of teachings always attracts commendation by students. All these qualities made him to be held in high esteem by students and lectures alike.

He has ten (10) quality publications in local and international reputable journals. His area of interest covers analytical, environmental, food and nutrition, nano and green chemistry. The quality of his research is shown by the wide acceptability of his research papers locally and internationally. He is a member of Chemical Society of Nigeria, Society for Environmental Toxicology and Pollution Mitigation, Teachers Registration Council of Nigeria etc.
---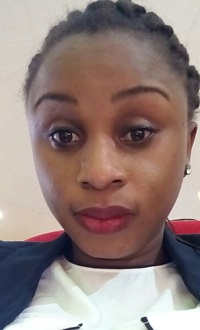 ODESANMI Oluwatosin Racheal
Assistant Lecturer
Room 203
Email: oluwatosin.odesanmi@uniosun.edu.ng
PRIMARY SCHOOL: BRAINNING KIDDIES SATELLITE TOWN, LAGOS, NIGERIA.
SECONDARY SCHOOL: AP COLLEGE EJIGBO, LAGOS / AA INTERNATIONAL SCHOOL, SATELLITE TOWN,LAGOS.
BACHELOR DEGREE: OSUN STATE UNIVERSITY OSOGBO, NIGERIA
MASTERS DEGREE: LOUGHBOROUGH UNIVERSITY, LOUGHBOROUGH UNITED KINGDOM
CONDUCT LABORRATORY PRATICAL FOR UNDERGRADUATE STUDENT.
LECTURE IN DEPARTMENT COURSES FOR UNDERGRADUATE STUDENT
SUPERVISION OF FINAL YEAR PROJECT STUDENT

RESEARCH AREA IS FOCUSED ON THE USE OF ANALYTICAL TECHNIQUES IN IDENTIFYNG AND MONTITORING OF ENVIRONMENTAL AND HEALTH ISSUES.
---

DARE Christianah Adebimpe
Assistant Lecturer
Room 313, SET Building
Email:christianah.dare@uniosun.edu.ng
A Christian biochemist, discovering the hidden things God has put in nature (Pro. 25:2, MSG), with a view to making the world a better place to live in. Won awards like best graduating students, Department of Biochemistry, Obafemi Awolowo University (OAU), 2008 set, beneficiary of Carnegie undergraduate (2007) and postgraduate (2013) female scholarship. Presently on my PhD programme on the anticancer potential of Annona squamosa seed at (OAU).
• Lecturing
• Conducting practical
• Setting, invigilating and marking tests and examinations
• Supervising seminars
• Supervising final year students' researches
• Results upload
• Level advising
Using molecular biology tools to explore the potentials in nature: Anticancer, anti-diabetic, antioxidant, anti-inflammatory, etc.
---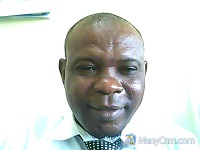 AWONIYI Ilias Olufemi
Senior Technologist
Laboratory 320, SET
Email: ilias.awoniyi@uniosun.edu.ng
I am Awoniyi Ilias Olufemi, an indigene from Ede North, Ikolaba Compound in State of Osun, graduated from University of Ibadan in 1999 with Diploma in Science Laboratory Technology (Chemistry/Biochemistry Option).
I worked as a class teacher (SS1 to SS3) at Bosworth International School Mafoluku Osodi, Lagos (2001 to 2005), then to an Environmental Research Laboratory 'Jawura Environmental Services Limited' Fadeyi, Lagos (2006 to 2012), finally at Osun State University, Osogbo as a Technologist, Biochemistry Unit (2012 till date).
I am blessed with a wife and a child.
Practical Co-demonstration of BCH201, BCH202, BCH204, BCH391 and CHM107, CHM108, CHM291, CHM292, CHM391
Monitoring of general laboratory activities and research works,
Teaching of students on how to use and operate laboratory equipment, preparation and preservation of practical materials,
Carrying out preventive maintenance of breakdown equipment and operation of laboratory equipment such as Atomic Absorption Spectrometer (AAS), Flame Photometer, UV/Visible Spectrometer, pH meter, Potable Instruments such as Conductivity meter, Salinity meter and others,
I keep stock and periodically take inventory of equipment and consumables in the store,
Reporting of laboratory activity to the laboratory head.
---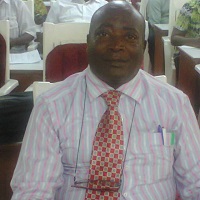 IJITONA Olugbenga Olufemi
Technologist I
Chemistry Laboratory 4

Email: olugbenga.ijitona@uniosun.edu.ng
Ijitona Olugbenga Olufemi, was born on the 27th March, 1964 to late Revd A.O Ijitona and high chief E.M Ijitona at Esa-Oke in Obokun Local Government of Osun State. I attended The Polytechnic Ibadan and Federal University of Technology Akure where I obtained Higher National Diploma, 1986 and Post Graduate Diploma in Applied Chemistry, 1999 respectively.
I have worked as Quality Control Officer, production supervisor, production manager and Quality Assurance Manager with some companies which includes Prominence Enterprises Ikorodu, BTL industry Limited and JOF Ideal Family Farms before joining Osun State University as an Academic Technologist in 2012. I am married with Chief(Mrs) C.K Ijitona and blessed with God fearing and wonderful children.

JOB DESCRIPTION
 Practical co-demonstrator of CHM 107, CHM108, CHM291, CHM292, CHM391
 Demonstrating and instructing students on how to get a reproducible research and operation of Laboratory equipment
 Orientating students on standard laboratory practice
 Enforcement of safety rule in the laboratory
 Guiding students on preparation of laboratory reagents
 Routine maintenance of laboratory equipment
 Operation of Laboratory Equipment
 Laboratory coordination of students project
 Ordering and stock taking of laboratory materials
 Monitoring of general laboratory activities and research work
 Preparation and preservation of practical materials
 Demonstrator for Chemistry practical (201 and 202) for part time program
---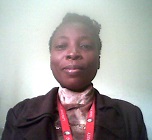 Adejumo Olubunmi Abosede
Senior Laboratory Supervisor
Laboratory 324
Email: olubunmi.adejumo@uniosun.edu.ng
I am Adejumo Olubunmi Abosede Nee Alabi, an indigene of Eesarun's Compound Gbongan, Ayedaade Local Government, in State of Osun, graduated from Osun State Polytechnic Iree in 2003 with National Diploma Certificate in Science Laboratory Technology and 2006 with Higher National Diploma Certificate in Science Laboratory Technology (Microbiology Option).
In 2006 to 2007, during my National Youth Service Corps, I served as Assistant State Nutrition Officer at Osun State Ministry of Health, Abere Osogbo, and I worked with the Department for a year after my N.Y.S.C (2007 to 2008) before gotten an appointment to Osun State University in year 2008 as a Senior Laboratory Assistant.
I am happily married to Adejumo Festus Sunday hailed from Ajigbo's Compound Isale abata Ikire Osun State.
Job Description/Function:
Preparation of Chemicals & Reagents in the Laboratory,
Processing the Laboratory data on the Computer System,
Setting of the apparatus for the Students during the practical classes,
Calibration and Checking of equipments before and after practical classes
Registration and grouping of Students for practical classes
Assisting Technologists in conducting practical classes
Carrying out other assignment as may be directed by my head of unit
---
Asibor Yemisi Elizabeth
Senior Laboratory Assistant
Laboratory 320
Email: yemisiasibor@uniosun.edu.ng
I am Asibor Yemisi Elizabeth Nee Ogunlade, an indigene of Ile- Atoba Compound, Ikire, Irewole Local Government, in State of Osun, graduated from University of Ilorin in 2007 with Bachelor of Science in Industrial Chemistry.
I served (National Youth Service Corps) in Government Secondary School, Gada Sokoto State between 2008 and 2009. I joined Osun State University in 2009 as a GAP (Graduate Assistant Program) before I was employed in 2010 as Laboratory Attendant.
Preparation of Chemicals and Reagents in the Laboratory,
Laboratory registration for Students and Setting of the apparatus for the Students during the practical classes,
Calibration and Checking of equipments before and after practical classes
Registration and grouping of Students for practical classes
Issuing of Chemicals and apparatus for final year Students
Carrying out other Duty assigned to me by the head of unit.