Details

Category: Profile
Created on Friday, 25 August 2017 11:02
Last Updated on Monday, 13 November 2017 12:43
Published Date
Written by Support
Hits: 217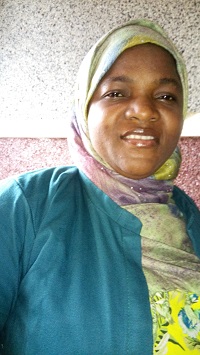 Mrs. Sherifat B. FATOKI
Principal Accountant
Room No. 210, Admin. Building, Main Campus
Email: sherifat.fatoki@uniosun.edu.ng
She was born over some three decades ago in Gusau, Zamfara State. She had her Primary education in both Zamfara and Lagos States. Her Secondary education was in Lagos State while her Tertiary education was in Obafemi Awolowo University, Ile-Ife where she studied Accounting for both First and Postgraduate degrees. She did her compulsory National Youth Service in Bauchi State, after which she got employed by the University.
She carried out a research work on Corporate Financing, Pricing and Underwriting of Rights issue among Listed Companies in Nigeria, this is so as to establish the choice of financing through rights issue, to know the effect of rights issue on share prices and to know the effect of underwriting on rights issue.
This was so as to find out if as stated in theory that rights issue announcement affect share prices in the capital market, but it was established that Nigerian capital market share prices does not react negatively to announcement of rights issue.
She want to be among the Bursary staff to take the Department to a level when all the Units will be computerized and linked to get all needed work done, so as for the University to be among top ranking in the country.
---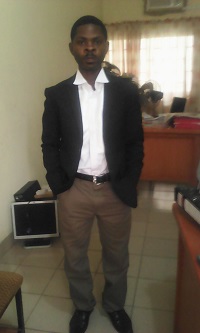 ROTIMI A. EJIDOKUN
Principal Accountant
Room No. 216, Admin. Building, Main Campus
Email: rotimi.ejidokun@uniosun.edu.ng
I am Peace loving, believes in Nature.

Preparation of University Budget and other returns







---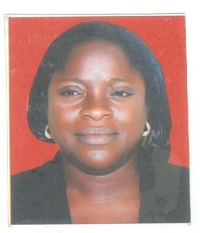 MAKINDE-OJO YETUNDE ADEOLA
SENIOR ACCOUNTANT
Email: yetunde.makinde-ojo@uniosun.edu.ng
Mrs. Makinde-Ojo Yetunde Adeola obtained her B.sc Accounting at Obafemi Awolowo University Ile- lfe Osun State with Second class Upper division 2:1 and qualified as Chartered Accountant in May 2012 (ACA)
She is joined UNIOSUN as a staff in September 2009. She is Senior Accountant in the bursary department and posted to College of SET, Health Sciences and Post Graduate as Accountant. I served in Cash Book Management between 2009 to 2012 before posted to budget and expenditure where I work before posted to the colleges.
WRITING OF RECEIPTS,SCHOOL FEES RECEIPTS,TRANSRIPTS RECEIPTS,ALUMNI RECEIPTS,CONVOCATION RECEIPTS, MATRICULATION GOWN RECEIPTS,ADVANCE DIPLOMA/FOUNDATION RECEIPTS,MEDICAL RECEIPTS,REMMITTANCE OF DRAFTS TO COLLEGE ACCOUNTANT,SAFE KEEPING AND DISTRIBUTION OF PAYMENT CARDS TO APPLICABLE STAFF AND STUDENTS, RAISING OF PAYMENT VOUCHER A FOR THE IMPREST IN THE COLLEGES OF SET, HEALTH SCIENCE & POST GRADUATE ACCOUNTS AND OTHER UNITS,SIGNING OF CLEARANCE FOR NEWLY ADMITTED STUDENTS, FURNISHING BURSER WITH INFORMATION ON COURSE OF ACTION ON STUDENTS RELATED MATTER,SAFE CUSTODY OF GENERAL RECEIPTS AND TUITION RECEIPTS, OTHER AD HOC DUTIES AS MAY BE ASSIGNED BY BURSAR,SUPERVISION OF PRODUCTION OF LABORATORY MANUALS AND COAT,SUPERVISION OF SALES OF LABORATORY MATERIALS SUCH AS DISSECTING SET TO SCIENCE STUDENTS.
---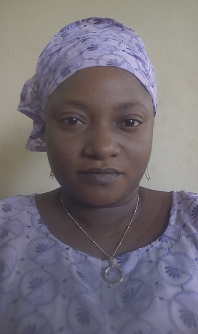 OJELEKE Fisayo Adetola
Higher Executive Officer ( Account)
Email:fisayo.ojeleke@uniosun.edu.ng

A'm Ojeleke Fisayo I hailed from Jagun Olukosi Compound in Ede South Local Government, I attended the following Institutions; Baptist day School Iragberi 1984- 1990, Seventhday Adventist Grammar School Ede 1990- 1996, Federal Polytechnic Ede 2004 - 2006 and Ladoke Akintola University Ogbomoso 2014.I joined Osun State University in October 22nd 2007, have worked in Provost's Office College of SET, Account Officer of College of SET and Health Sciences and A'm currently working in Students Account Unit.

1. Writing and management of receipt 2. Remittance of cash and bank drafts 3. Clearance of graduating Students. 4. Attending to Students queries and inquiry 5.Confirmation of refunds of overpayment. 6.Safe keeping and distribution of payment cards to applicable Staff and Students. 7. Raising of payment Voucher for the Imprest of Colleges and other Units.
---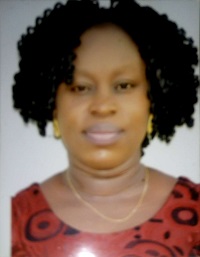 Olaniyan Ibukunoluwa Hannah
Higher Executive Officer
Final Accounts /Room 220, Admin. Building, Main Campus
Email: ibukunoluwa.olaniyan@uniosun.edu.ng
Olaniyan Ibukunoluwa Hannah holds National Diploma (ND) and Higher National Diploma (HND) in accountancy from Osun State college of Technology,Esa-Oke. She is an Higher Executive Officer at the Final Accounts units of the Bursary Department and actively involved in preparation of university financial statement on monthly basis. She presently holds a Bachelor Degree (BSc) in accounting from Ladoke Akintola University, Ogbomosho, Oyo State.

• Raising/Preparing transfer vouchers for various accounts for posting into the computer.
• Posting of transfer Vouchers into the computer, extraction of trial balances and production of draft accounts.
• Serving as a training officer for the subordinates
• Reconciling of Bank Statement
• Performing any duties that may be assigned by the Head of Department, Head of Unit or the University.