Articles
STAFF - BIOLOGICAL SCIENCES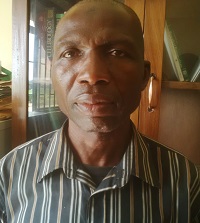 Dr JIMOH Mahboob Adekilekun
Lecturer I
SET Room 106
Email: mahboob.jimoh@uniosun.edu.ng
I was born on 17th March, 1961 to the Adekilekun Dynasty of Imole Compound, Ede, Osun State, Nigeria. I attended Ede Muslim Grammar School, Ede from 1975 to 1979 for West African School Certificate and The Polytechnic, Ibadan for Higher School Certificate in 1981. I graduated from University of Lagos, Lagos, with a B.Sc. (Hons) degree in Botany in 1984. After the National Youth Service Corps programme in 1985, I proceeded to the University of Ibadan, Ibadan for M.Sc. degree in Agricultural Biology specializing in Plant Virology and graduated in 1986. I also bagged PGDE and M.Sc. degree in Environmental Control and Management from Obafemi Awolowo University, Ile, Ife in 1998 and 2001 respectively. I proceeded to Rhodes University, Grahamstown, South Africa in 2008 where I bagged PhD degree in 2012. I' am married with children.

As a plant biologist in the Department of Biological Sciences, I participate in teaching basic biology courses and practical courses such as Basic Biology I, Basic Biology II, Experimental Biology I and Experimental Biology II. I also teach specialized botanical courses such as Seedless Plants, Seed Plants, Comparative Plant Anatomy, Plant Virology, Medicinal Plants, Horticulture, Afforestation, Plant Ecology and Ethnobotany. I supervise 300 and 400 level students in Students' Seminar, Students' Industrial Work Experience (SIWES) and Students' Research Project. I assist the H.O.D. in coordinating the Plant Biology programme. I coordinate students and staff seminar programmes. I currently serve as level adviser of 100 and 200 level students of Plant Biology. I also serve as members of various committees in the Department.

My major interest of research is functional anatomy which involves studies of plant structure and function using light, fluorescence, electron and scanning microscopical techniques. I equally engage in eco-physiological, environmental and ethnobotanical studies. I love to have collaborative research, which has resulted in publications in local and international journals.
---
Dr WAHAB Abideen Akinkunmi, BSc, MSc, PhD
Lecturer II
Room 221B, SET Building, Main Campus
Email: abideen.wahab@uniosun.edu.ng
I obtained B.Sc (Hons) Microbiology in 2000 from Usman Dan Fodiyo University, sokoto. M.Sc Microbiology from University of Ilorin in 2011. Later, obtained Ph.D in Microbiology (Environmental Biotechnology option) from University Malaysia Sarawak, Malaysia in 2015. I joined Uniosun in August, 2007 as a Special Doctoral Staff Trainee, but I am currently in Lecturer II position. I served as Departmental Examination Officer from 2011 till 2012.
I lecture students from 100 levels to 400 levels in Biological Sciences Department. I coordinates the teaching of Bio 101 across campuses. I am staff advisor to 200 levels Microbiology students. I also coordinates examinations, time-table and undergraduate seminar for the department. I served as Examination Officer for the department in 2011 to 2012.
Previously, my research findings present data on sero-prevalence of Hepatitis B virus among pregnant women attending ante-natal clinic of LAUTECH, Osogbo. I have sero-typed two indigenous fungi capable of degrading heavy metals from polluted environment. Currently, working on endophytic fungi capable of degrading PAHs from petroleum polluted sites.
---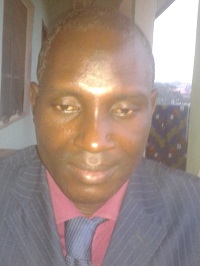 Dr RUFAI Akinlabi Mohammed
Lecturer II
Room 221
Email: akinlabi.rufai@uniosun.edu.ng
Born in 1972. A native of Iwo in Osun State. Had B.Sc. degree in Zoology from Usman-Dan-Fodio University, Sokoto in 1999 and the M.Sc and PhD degrees in Parasitology from the University of Port Harcourt in 2006 and 2012 respectively. Joined The Well Engineering Department of SHELL Petroleum Development Company as Emergency Response Officer in 2007 and in 2010 became the Emergency Response Supervisor. Joined the Osun State University in 2015 as a Lecturer II. Current research interest is the use of Beneficial Nematodes in controlling Agric and domestic pests. A member of Nigeria Society for Parasitology and Public Health and Associate Member, Nigerian Institute of Safety Professionals. A recipient of the Imo State 2000 Best Youth Corper of the year.

Teaching and technical assistance for students in biological sciences;Provide seminal topics and supervision for undergraduate students in biological sciences;Supervise undergraduate students on SIWES programme; Examined and Graded students' performances and report same; Attend departmental and faculty board meetings; Member, FBAS Exam and lecture's time table comittee for 2016/17; Biological sciences' project coordinator for 2015/16 till date; Serve as 100-level & 200-level Zoology programme level advisor; Coordinate the activities of the National Association of Zoology Students (NAZS), Osun State University Chapter; Coordinate and supervise field course trip for 300-level Zoology students; Member, Biological Garden committee.

Heterorhabditis Bacteriophora (Entomoparasitic Nematodes) And Its Bacterial Symbiont Photorhabdus Luminescens As A Biocontrol Measure For Crop Insect Pests: Towards Eradication Of The African Armyworm (Spodoptera Exempta); Effect of silver Nano particle on the growths and multiplications of soil and plants' root nematodes nematodes.
---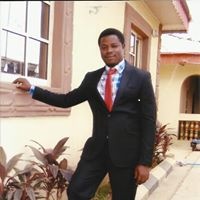 OKUNLOLA Gideon Olarewaju
Lecturer II

Email: gideon.okunlola@uniosun.edu.ng
I was born on October 3rd 1982 at Modakeke, Osun State, Nigeria. I attended Modakeke High School, Modakeke, Osun State, Nigeria and graduated in 1996. I then proceeded to Obafemi Awolowo University, Ile Ife, where I graduated with a B.Sc.degree in Botany in 2005. I did the compulsory national service at Government Senior Secondary School, Maraba ,Pushit, Mangu Local Government Area of Plateau State. I proceeded to Obafemi Awolowo University for a Masters degree in Botany with Plant Physiology Option and finished in 2011. I also bagged a Ph.D. in Botany (Plant Physiology Option) in 2015 from Obafemi Awolowo University, Ile, Ife, Nigeria. I am married with two kids.
As a plant Biologist in the Department of Biological Sciences, I teach courses in the area of Plant Biology as well as some General Biology courses. The courses I have thought in UNIOSUN include the following among others, BIO 102(General Biology II), BIO 107(Experimental Biology
I), BIO 108(Experimental Biology II) BIO 202(Biological Techniques), BIO 204(General Physiology), BOT 303(Plant Physiology), BOT 406(Plant Growth and Development), BOT 410(Plant Biochemistry),
I am the Examination officer of the Department, overseeing the results of the students in the three programmes in the department. I process students' results until they are approved by the senate of the university. I am the level adviser of the 300 and 400 level students of Plant Biology. I serve as members of various committees in the department.
My research work has been in the area of Plant Stress Physiology. The research focuses on the effect of biotic and abiotic stress factors on the growth and yield of crops. Effects of these stress factors on photosynthetic pigment accumulation, especially chlorophyll a in plants are also being captured . A good understanding of the effects and responses of plants to stress conditions is crucial to human existence as it will help in ensuring a high production of food for the ever expanding world population.
Most of the works that I have done in this area of research as well as those that are ongoing are on vegetable crops (Tomato, Pepper, Cochorous, Okra, Amaranthus, e.t.c). I research majorly on vegetables because despite the very many benefits they have, there is a paucity of information in the literature on the effects and responses of stress factors on them, unlike on field crops like maize, cowpea, sorghum e.tc. Vegetables are known to have a lot of phytochemicals that are of different health benefits.
---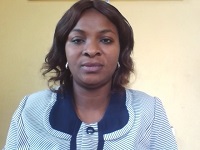 AJIBOYE MODUPE DORIS
Senior Technologist

Email: modupe.ajiboye@uniosun.edu.ng
Mrs M.D Ajiboye bagged a certificate in Science Laboratory Technology at the University of Ibadan in the year 2002. She proceeded to the then Federal University of Agriculture Abeokuta where she obtained B.Sc in Biological sciences with options in Botany. She is currently a registered member of NIST. A Senior Tectnologist at the Osun State university . She is happily married with children. She has over four publication to her credit in a learned jounrnal.
• Performs Laboratory Administration and Management.
• Handling high tech equipment and guiding students on how to operate equip in the lab
• Coordination of central activities of the Laboratory.
• Organization and distribution of work schedule in the laboratory.
• Coordinate/Assist in the supervision of students' Practical and project in the lab.
• Maintenance of laboratory equipment.
• Rendering Technical expertise to Lecturers while on research.
• Plan in advance to execute practical work.
• Enforcing laboratory guidelines on students during practical session.
---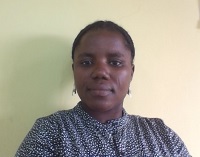 OGUNLANA Olafunke Esther
Technologist I

Email: olafunke.olawuni@uniosun.edu.ng
Mrs OGUNLANA Olafunke Esther, hail from Ode Omu in Osun state. A graduate of Sciece Laborotory Technology from Ladoke Akintola University of Technology (LAUTECH) Ogbomoso Oyo State. I am an associate member of Nigerian Institute of Science Laboratory Technology (NISLT).Currently working in Microbiology Laboratory as a Technologist in Osun State University. Happily married with children.
i. Assisting instructor during practical sessions for student.
ii. Rendering assistance to 400L student while carrying out their final year project work.
iii. Troubleshooting and maintenance of Laboratory equipment.
iv. Plan in advance to execute practical class.
v. Guide student on how to operate equipment correctly in the Laboratory.
Vi. Take inventory of Laboratory stock.
vii. Rendering of technical expertise to lecturers during research.
---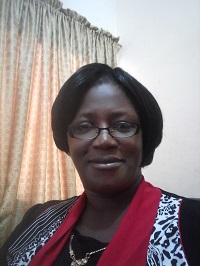 OGUNLEYE, Oluwatoyin Yewande
Principal Confidential Secretary II
Room 214, SET Building, Main Campus
Email: toyin.ogunleye@uniosun.edu.ng
I am Mrs. OGUNLEYE, Oluwatoyin Yewande. A native of Ikeji-Arakeji Ijeshaland of Oriade Local Government, Osun State. I am a devout Christian and a community leader. I am happily married with children.
I provide a variety of Secretarial, administrative and office support for the Head of Department. I am responsible for carrying out specially assigned tasks from the Head of Department. I coordinate communication for the department as at when due. I maintain and code confidential office files. I direct clerical staffs who are at a lower level. I am responsible for troubleshooting problems that might occur with office equipment, making service calls to vendors if repair or replacement equipment are needed. I file Maintenance in the department. I am responsible for receiving incoming mails and route them appropriately. I Handle Official Documents, Organize and write minutes of Meeting.
---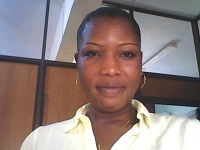 Adeniyi-Olanifesi Oluwadamilola
Head Office Assistant
Room 214, SET Building, Main Campus
Email: damilola.olanifesi@uniosun .edu.ng
Mrs. Adeniyi-Olanifesi Oluwadamilola Omowumi is a native of Osun State in Ilesha East Local Government, a pioneer staff of Osun State University, presently working in the Department of Osun State University.
• Keeping files, records and handling correspondence.
• Attending to the students.
• Performing reception services.
• Performing Secretarial functions in the absence of the confidential secretary.
• Any other official duties as may be assigned by the Head of Department.