Dean, Faculty of Agriculture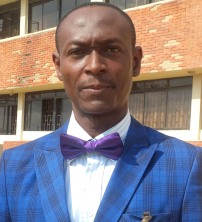 Prof. Fikayo Ezekiel BABATUNDE B.Sc., M.Sc., and Ph.D
Dean, Faculty of Agriculture
Email: fikayo.babatunde@uniosun.edu.ng

Professor Fikayo Ezekiel BABATUNDE hails from Oke- Ila Orangun in Ifedayo Local Government Area of Osun State
He obtained the Bachelor of Agricultural Technology (Crop Production) degree (B. Agric. Tech) from Abubakar Tafawa Balewa University, Bauchi in 1992; Master of Science degree (M.Sc.) in Agronomy with specialization in Horticulture from University of Ibadan, Ibadan in 1997 and a Doctor of Philosophy (Ph.D) degree in Agronomy from the Abubakar Tafawa Balewa University, Bauchi in 2002. As an exemplary teacher, he holds a Postgraduate Diploma in Education (P.G.D.E) from A.T.B. University, Bauchi in 2004.
An erudite scholar and active researcher, Professor F.E. Babatunde has acquired several years of experience in teaching, research, community service and entrepreneurship development at the university level particularly at the School/College of Agriculture of Abubakar Tafawa Balewa University, Bauchi and Osun State University, Ejigbo Campus.
He has taught many undergraduate and postgraduate courses in Agronomy of Arable and Horticultural crops. He has also supervised many undergraduate and postgraduate research projects in the same field of endeavors.
By dint of hardwork, perseverance and commitment to duty, he rose through the ranks of academic ladder to reach the peak meticulously. He was an Assistant lecturer between 1997 and 2000; lecturer II between 2000 and 2003; Lecturer I between 2003 and 2006; Senior Lecturer between 2006 and 2009; Associate Professor between 2009 and 2013. He was promoted to the rank of Professor of Agronomy/Horticulture in the college of Agriculture, Osun State University in 2013.
In terms of research productivity, Professor F.E. Babatunde has published forty-one (41) articles in reputable national and international journals; ten (10) articles in referred conference proceedings and at least thirty-tree (33) presentations in professional conferences, seminars, workshops and symposia. His publications were reputed to have contributed significantly to the advancement of knowledge, intellectual discourse, practices and methods in his area of research interest which include: Horticulture; Agricultural extension services and Agricultural waste management. He has also mentored many upcoming academics and served as Consultant/Resource Person to many organizations. He is a member of several cognate, national and international Professional Societies including International Society for Horticultural Sciences (ISHS); African Crop Science Society (ACSS); Agricultural Society of Nigeria (ASN) and Horticultural Society of Nigeria (HORTSON). A notable academic administrator, Professor F.E. Babatunde has contributed immensely to the development of UNIOSUN. He has served creditably in several administrative, leadership and professional committees.
He was briefly the Acting Director of Quality Assurance unit of Osun State University in 2011. Head of Department of Agronomy; Acting Provost/Dean of College/Faculty of Agriculture at the Ejigbo Campus of Osun State University. He is a contact person on the Global Research Management Network of the association of Commonwealth University in 2011.
His wealth of experiences, breadth of vision and commitment to the realization of the mission and vision of Osun State University resulted in his election as one of the Senate representative on the Governing Council in October, 2014. He is fluent with the use of English, Yoruba and slightly Hausa languages as media of expression.
He is happily married to his shullamite (Mrs. Lydia Babatunde) and the marriage is blessed with John and Jemimah Babatunde.