Be a Chartered Professional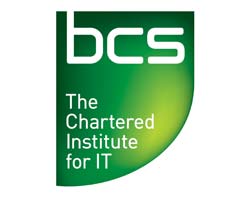 Osun State University in collaboration with British Computer Society

Be a member of the British Computer Society (BCS) Chartered Institute for IT
• The Chartered Institute for IT supports 70,000 members – a strong, worldwide network of IT practitioners
• The membership includes practitioners, businesses, academics and students in the UK and internationally
• Certification is internationally recognized and: training is delivered in over 200 countries by over 100 high quality accredited training providers
• Certification is developed with industry experts ensuring relevance to today's IT professional
UNIOSUN is representing Nigeria, West Africa, South Africa and Central Africa.
OBJECTIVES OF THE COLLABORATION
• To acquire professional IT knowledge
• To promote new thinking
• To train IT experts that will add real value to businesses and organizations
• To accept registered students as digital IT as apprentices in the UK during the programme
• To recruit chartered IT professionals for companies in the UK
• To undertake staff/student exchange visits
• Open exciting new career opportunities
DURATION OF THE PROGRAM
12 Month period along with independent support and advice from BCS UK (Advice and support is free)
CERTIFICATION
Certificates are provided by BCS UK
FEES
Registration and tuition / courseware fee of N180,000 payable to Osun State University, GTBank Account Number 0035963485. Payment by Installment allowed, with N90,000 paid during registration and the balance of N90,000 paid during the programme.
For more enquiries, contact:
Dr. Patrick Ozoh (Conference Coordinator)
Department of Information and Communication Technology
Room 107, Faculty of Science, Engineering and Technology Building
Osun State University, Osogbo, Osun State, Nigeria
Tel: +2348187231117
Email:patrick.ozoh@uniosun.edu.ng, bcs@uniosun.edu.ng